"Heartfelt and emotional... uplifting and hopeful!"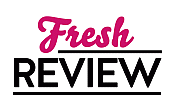 Reviewed by Danielle Dresser
Posted February 1, 2019

Five years after the death of her Navy SEAL husband Noah, Harper Lee Wilcox is trying to keep it all together. Living in North Carolina with her mother and five-year-old son, Ben, Harper is still grappling with this devastating loss, as well as trying to find herself. Her best friend and fellow military wife, Allison, invites her to come back to Virginia to help her while Allison's husband Darren - and SEAL team member of Noah - deals with PTSD, something he'd rather avoid. While there, Harper is inspired to start a coffee shop near the base to give military families a place to go to unwind, as well as giving a few local military wives a project. Even though she's happy to have more to do, Harper is still confused over the events surrounding her husband's death, and she knows there's only one person who can tell her the truth...
Bennett Caldwell has always been a loner but found a brotherhood among his fellow Navy SEALs. Noah Wilcox was his best friend and Bennett will never forget the promise he made to him in his final moments... But when Harper shows up, he's taken aback by this vivacious, determined, and thoughtful woman who he only knew through the letters Noah would share with the team while they were deployed. He knows Harper deserves to know the truth about Noah's death, but as he gets to know her better and starts to fall for her, Bennett can't find the right words to tell her what really happened. Harper turns to Bennett for advice about starting her business, as a positive role model for her son who never met his father, and eventually, so much more...
THE MILITARY WIFE by Laura Trentham is a heartfelt and redemptive new novel. The lives of military families are thoughtfully and kindly featured, showing the harrowing and fulfilling roads their lives can take. Harper feels guilty when she begins to have feelings for another man, her husband's SEAL brother no less, and it's an emotional journey. Bennett, who suffers from survivor's guilt after Noah loses his life, struggles with both enjoying his own life and also developing feelings for the wife of his best friend. Trentham showcases how PTSD affects an entire family, and how the tight-knit military community will come together to support one another. Even after the losses the characters in THE MILITARY WIFE go through, it is ultimately an uplifting and hopeful novel.
SUMMARY
A young widow embraces a second chance at life when she reconnects with those who understand the sacrifices made by American soldiers and their families in award-winning author Laura Trentham's The Military Wife.
Harper Lee Wilcox has been marking time in her hometown of Kitty Hawk, North Carolina since her husband, Noah Wilcox's death, nearly five years earlier. With her son Ben turning five and living at home with her mother, Harper fights a growing restlessness, worried that moving on means leaving the memory of her husband behind.
Her best friend, Allison Teague, is dealing with struggles of her own. Her husband, a former SEAL that served with Noah, was injured while deployed and has come home physically healed but fighting PTSD. With three children underfoot and unable to help her husband, Allison is at her wit's end.
In an effort to reenergize her own life, Harper sees an opportunity to help not only Allison but a network of other military wives eager to support her idea of starting a string of coffee houses close to military bases around the country.
In her pursuit of her dream, Harper crosses paths with Bennett Caldwell, Noah's best friend and SEAL brother. A man who has a promise to keep, entangling their lives in ways neither of them can foresee. As her business grows so does an unexpected relationship with Bennett. Can Harper let go of her grief and build a future with Bennett even as the man they both loved haunts their pasts?
---
What do you think about this review?
Comments
1 comment posted.
Re: Heartfelt and emotional... uplifting and hopeful!

Some please recommend which product I should pick among
the ones listed on this site.
https://www.shaw-
review.com/scott-davis-oxidized-cholesterol-strategy-
review
(Jeffrey Fernandez 11:48am April 5)
Registered users may leave comments.
Log in or register now!