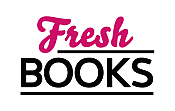 New Year, Great Reads for January
"A delightful contemporary romance about forgiveness and commitment"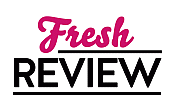 Reviewed by Viki Ferrell
Posted January 12, 2019

Romance Comedy | Romance Contemporary
Harper James is feeling antsy about turning thirty-four. That's the same age her mother was when she left Harper and her dad. Harper never saw her again. She's had one failed marriage, but still has hope that she and Dennis Costello can make it. They've been steady for two and a half years now, and get along pretty well. So Harper devises a plan to get Dennis to marry her. She gives him a checklist of things she wants changed about him and even purchases her own engagement ring. But when she makes the proposal, Dennis is not on board. He thinks things are fine just the way they are. Harper's sister, Willa, surprises her with her own engagement announcement and soon approaching marriage. It's a really big surprise, because Willa is marrying Harper's ex-husband's half-brother, Chris. That means Harper will have to see Nick Lowery again, the first time in twelve years. Since Willa has only known/dated Chris for a month, Harper tries to talk her out of rushing into marriage. Harper has appointed herself as everyone's chief marriage consultant; since her job is that of a divorce lawyer. She sees plenty of mistakes and sees it as her job now to fix them before they happen.
All the families arrive in Montana at this destination wedding, a very long way from New York, Boston, and Martha's Vineyard where everyone lives. The wedding comes off without a hitch, but when Harper sees Nick again, there is a hitchÂť in her heart. It seems there is one in Nick's too. These resurrected feelings cause Harper to call an end to her relationship with Dennis. Dennis seems pretty cool about the whole thing; it gets him off the hook. When the local airport is shut down and Harper's plane is delayed on her return to the east coast, Nick offers to drive her to the nearest large city to get a flight. Their travels across county bring back some old memories and renewed feelings. Little side trips let them prolong their time together and Harper begins to believe they might be able to make it work again. Harper knows Nick is still in love with her, but is his love enough to save them? Can Harper make a real commitment? Is she capable of giving real, lasting love? These questions have to be answered before Harper can do this with Nick again.
You'll love this delightful romance novel from Kristan Higgins about trust and forgiveness. You'll laugh and cry and will never be sure just where the story is going next. Higgins has masterfully used the element for flashbacks to tell the complete story of Nick and Harper's relationship. MY ONE AND ONLY is just as enjoyable as her other novels and a must read!
SUMMARY
Divorce attorney Harper James can't catch a break. Bad enough that she runs into her ex-hubby, Nick, at her sister's destination wedding, but now, by a cruel twist of fate, she's being forced to make a cross-country road trip with him. And her almost-fiancé back at home is not likely to be sympathetic.
Harper can't help that Nick has come blazing back into her life in all of his frustratingly appealing, gorgeous architect glory. But in Nick's eyes, Harper's always been the one. If they can only get it right this time, forever might be waiting—just around the bend.
---
What do you think about this review?
Comments
No comments posted.

Registered users may leave comments.
Log in or register now!