"Dorothea Lange showed America the truth through the lens..."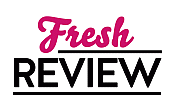 Reviewed by Magdalena Johansson
Posted January 13, 2019

Women's Fiction Historical | Historical
I had never heard about Dorothea Lange before I read this book, but the blurb intrigued me. I love reading about women who were brave enough to follow their dreams and LEARNING TO SEE is definitely a book that is worth reading.
The year is 1918 when Dorothea Lange arrives in San Francisco determined to make a name for herself as a photographer. She opens a portrait studio and quickly gains notoriety. Dorothea falls in love with the famous painter Maynard Dixon and they get married and have two children. But, it's during the 1930s she finds her true calling, taking to the road to document the effects of the economic collapse. Through photographing the poor and destitute, Dorothea shows the public the catastrophic situation the country is in.
LEARNING TO SEE by Elise Hooper is a worthwhile read. I have a passion for reading books set at the beginning of the 20th-century, especially biographical fiction. I like to read books about people I have never heard about or know little about. It's so fascinating to read about Dorothea Lange, and I recommend googling her name to see the photographs she took. She didn't live an easy life - combining marriage and photography didn't always work. It didn't make it easier that Maynard Dixon wasn't the easiest man to live with. I love the fact that in her later life did she find the right person to be with, although that life wasn't that easy either. Through it all, Dorothea stayed true to herself and I enjoyed reading about her life.
SUMMARY
In this amazing new novel by the author of The Other Alcott, we see the world of Dorothea Lange, creator of the most iconic photographs of twentieth-century America, wife, mother, lover, and truth teller.
In 1918, twenty-two-year-old Dorothea Nutzhorn arrives in bohemian San Francisco determined to forge her way on her own terms. Within a year and a half, she's renamed herself Dorothea Lange and is the toast of the Bay Area as the owner of the city's most prestigious and stylish portrait studio and wife of the talented but volatile painter, Maynard Dixon.
By the early 1930s, as America's economy collapses and her marriage founders, she must find a way to support her two young sons single-handedly. Determined to find humanity in places where most chose to look the other way, she takes to the road and exposes the horrific conditions of America's poor. When the nation enters the Second World War, Dorothea must confront another injustice and decide how far she's willing to fight. At a time when women are supposed to keep home fires burning, Dorothea dares be different, but her choices will come with a steep price.
Set amidst the turmoil of the Great Depression and the incarceration of Japanese Americans during World War II, Learning to See follows the life of an ambitious woman and her awakening to art, activism, and what it means to risk everything for love.
---
What do you think about this review?
Comments
1 comment posted.
Re: Dorothea Lange showed America the truth through the lens...

Thanks, I have learned about Dorothea Lange in my photography class her in Dublin. Her 'Migrant Mother' was shown as one of the most iconic photos of all time. I will look out for this book.
(Clare O'Beara 4:55am January 16)
Registered users may leave comments.
Log in or register now!