"Can two enemies save the pack without destroying each other?"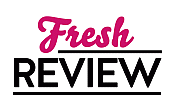 Reviewed by Kim Roller
Posted January 6, 2019

M Greenhill brings to life the emotions, heartache, and struggles of two people who start not trusting and hating each other. When they actually meet sparks fly, and tempers flare with the desire that is under the surface.
Alpha Commander Daniel Locke is the head of his pack and is used to them obeying his every command. Parker Johnson is a computer/cyber genius who has a mind of her own and won't follow any of Daniels orders. The two of them worked together a few years in the past but never met until now. The Werewolves are dying of a disease no one knows how to combat, so the Council asks Parker to use her skills to help. Daniel is assigned to protect her. Their past and the uncontrollable desire between them complicate everything.
When the culprit is revealed, and the reason behind the attack is known, Parker and Daniel will stop at nothing to catch them including the possibility of never being able to be with the one they love ever again.
M Greenhill leaves open the possibility for a series with the ending. I look forward to reading the next installments if she does. Would love to see what would happen to Murphy O'Neill's story and how he finds love again.
Learn more about Masked
SUMMARY
An invisible enemy. A deadly virus. A human hacker and a Werewolf alpha are their only hope. That's if they don't kill each other first.
When Parker Johnson, a top security specialist, is called in to help track down the architects behind a genetically engineered virus, she doesn't hesitate. Even if it means working with Daniel Locke, the icy Alpha Commander who she had the misfortune of pissing off. Big time.
Fierce, powerful, and determined, Daniel has spent his whole life defending those he loves. But this time the enemy is invisible, and everywhere. An enemy that could destroy his entire race. The last thing he needs is a curvy, brunette firecracker who's been a thorn in his side for more than a decade. But the Alliance has other ideas. The disease is spreading, and Parker's technological abilities might be their only hope for survival.
It is a race against the clock for this unlikely couple as they attempt to save those they love, while at the same time contend with a mutual attraction that refuses to be silenced.
---
What do you think about this review?
Comments
No comments posted.

Registered users may leave comments.
Log in or register now!