"Can their love conquer her fear?"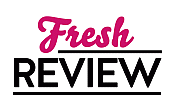 Reviewed by Gabrielle Lee
Posted January 5, 2019

What will Jess do now that she finds out that vampires are real? Can she trust Raffaele even though there is something different about him? VAMPIRES LIKE IT HOT by Lynsay Sands is an Argeneau novel that gives readers an interesting adventure and hopefully a new vampire family alongside the Argeneau's. Jess has come for a wedding and ends up having to escape evil vampires. Raffaele rescues her, and the fun begins.
This book gives us a good hero in Raffaele. He continues to show his strength and worth throughout the story. I was not as fond of Jess as she is always doing things and going alone which continue to put her in danger. I would have enjoyed seeing Jess smarter and tougher like some of the previous woman in this series. Raffaele and Jess may not be one of my favorite couples, but I did enjoy their story. As the two work their way to a happy ending they must deal with evil vampires as well as their own emotions. How is Raffaele to explain to Jess that he is a vampire after her ordeal on the pirate ship, a pirate ship full of vampires? The author also has added a twist to the life mates idea which was interesting, and Raffaele must try to figure it all out.
As with all of Lynsay Sands Argeneau books VAMPIRES LIKE IT HOT is filled with humor and snark making it an enjoyable read. Not only did the main characters have the stage but the secondary characters made themselves known as well. I hope we get to see more of the Notte family in future books. They added a lot of fun and camaraderie to this book. I love to see the way the family takes care and helps each other. They truly care and will fight to keep one another safe and happy. Although they are not my favorite couple Jess and Raffaele's story is a nice addition to this series. Their story is full of emotion and had me laughing out loud at times. Lynsay Sands continues to keep this series going and gives each life mate story a new and different twist. Bravo!
SUMMARY
New York Times bestselling author Lynsay Sands brings the heat in this new Argeneau novel, as one woman is rescued by an irresistible immortal …
"Vampires..."
When Raffaele Notte pulls a barely dressed, disoriented woman from the ocean, the last thing he expects is for her to utter that word. The immortal has come to the island resort to help his cousin, but now, it seems, there are rogue vampires dining on unsuspecting tourists. And he soon realizes that not only is Jess a target, she's also the life mate he's been waiting for…
Vampires are real. Jess would've never believed it until she saw them with her own eyes. She knows she has to get off the island, and her gallant rescuer has offered to help. There's something about Raffaele that's unlike any man she has ever met, and his touch sends pleasure through her that is beyond all imagining. But when Jess discovers who he really is, will she risk life as she knows it for a chance of forever by his side?
---
What do you think about this review?
Comments
No comments posted.

Registered users may leave comments.
Log in or register now!