"As the year draws to a close, the new town doctor faces a murderer..."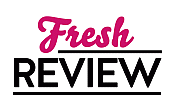 Reviewed by Clare O'Beara
Posted January 3, 2019

Dropping in on the second in the Dr. Katie LeClair mystery series feels like an easy fit, and it didn't matter that I hadn't read the first. We meet a newcomer to a small town GP practice who has already helped to resolve a murder case. With that excitement behind her, Dr Katie is hard at work, in DO NO HARM. A new patient has been bruised and cut, but he's not saying much. Turns out Eugene Lowe just got out of prison for allegedly murdering a girl, and the irate townsfolk think he should have stayed there, or stayed away from his former home of Baxter, Michigan.
Eugene Lowe reappears with fresh bruising, just after a young woman student at the University of Michigan is reported missing. Taylor Knox is an idealistic lady who wants to work with the Peace Corps and who had been assigned a sociology project: to study and report on an old case which got press attention. She had been looking into the conviction of Eugene Lowe, and had confided in Dr Katie that she thought the verdict was wrong and someone had got away with the crime.
The atmosphere is constantly busy and the only time Katie gets a break, she is sipping coffee laced with pumpkin spice, since it's fall and everyone has pumpkins on the porch step and Christmas decorations ready to hang. Of course, people in small towns have long memories. Miss Simms and Mrs Peabody are happy to gossip. As teachers, they know everyone who ever lived in Baxter. Matt Gregor's a doctor and Katie's gentleman friend, so he's another good source of information. Presently Katie shares a house with her brother Caleb, a computer professional. I like that characters in normal occupations are featured, not just police, providing depth to this crime tale. Also, a cosy coffee shop called the Purple Parrot is a lively meeting place.
Since Katie is so busy, the fact that she takes time out to drive around and pursue investigations does seem odd. She's not a private detective, and I can't think of one good reason why a professor would give her his student's assignment papers, which he hasn't even read. Still, she is rightly annoyed that everyone pins crimes on Eugene without cause, and wants to help. Dawn Eastman has created a puzzle which will appeal to women and men, as her doctor heroine seeks to prevent injustice. DO NO HARM is a good crossover between thriller and cosy mystery with a lively sense of place and season.
SUMMARY
Small-town doctor Katie LeClair is drawn back into an old murder investigation, a mysterious disappearance, and a dark undercurrent of violence.
The idyllic town of Baxter, Michigan, seemed like the perfect place for Dr. Katie LeClair to settle down after years toiling in medical school—until the murder of a patient shattered the peace she had found. Now on the mend and balancing the responsibilities of a new house and the joys of a new romance, Katie is finally ready to start enjoying life. But danger arrives just as the town is gearing up for its annual Halloween festival—and once again, this doctor-turned-sleuth will have to unmask a killer in their midst.
Trouble comes in threes this Halloween. Katie sees a new patient who has just been released from prison for a murder he says he didn't commit. Inexplicably, the patient suddenly goes missing. And matters take an even more sinister turn when a college student who had been investigating Katie's old murder case is found dead in the woods near Baxter.
Could Katie's involvement with the case be responsible for the student's violent death? Is her new patient truly a cold-blooded murderer? Is this Halloween about to become a real-life horror show? Katie embarks on a desperate race to find the truth in Do No Harm, the second gripping Dr. Katie LeClair mystery.
---
What do you think about this review?
Comments
No comments posted.

Registered users may leave comments.
Log in or register now!