"To save the world, he must find legendary cities shrouded in mystery..."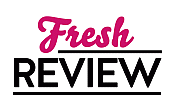 Reviewed by Magdalena Johansson
Posted December 6, 2018

Thriller Spy | Thriller Terrorism
THE THREE SECRET CITIES by Matthew Reilly is the fifth book in the  Jack West, Jr series, and I'm very late to the party as this is the first book I read in the series. Luckily, it was a very easy book to get into since it all begins with a summarizing of what happened at the end of the last book, THE FOUR LEGENDARY KINGDOMS. The story in this book picks up right away with Jack, the winner of the Great Games, realizing the world is about the end, and he and his friends must stop it from happening. However, first they must find the "Three Secret Cities." It's not easy, especially because they have a lot of enemies that are out to kill or capture Jack, his family, and friends.
Despite the fact that I had not read a single book before, did I found it very easy to get into the story and to get the hang of who is who. I've read one book by Matthew Reilly before, THE GREAT ZOO OF CHINA, and it was a very action- packed, and THE THREE SECRET CITIES is similar in that regard. I had a blast reading it; there was never a dull moment from the beginning unit the end. I did wonder while reading of the some of the consequences that take place in this book, and how I would feel had I read about some of the characters that have been in previous books. For readers that know and love the earlier books, some part of this book may be hard to read... Reilly really knows how to suckerpunch the readers that way. Not to mention the ending of the book. Very, very interesting...
THE THREE SECRET CITIES is my kind of book. Legendary mysteries, lots of action, and great characters. I can't wait to read the next book!
SUMMARY
The thrilling new novel featuring Jack West, Jr. from New York Times and #1 international bestselling author Matthew Reilly!
A shadow world behind the real world
When Jack West, Jr. won the Great Games, he threw the four legendary kingdoms into turmoil.
A world with its own history, rules and prisons
Now these dark forces are coming after Jack...in ruthless fashion.
That is reaching into our world...explosively
With the end of all things rapidly approaching, Jack must find the Three Secret Cities, three incredible lost cities of legend.
It's an impossible task by any reckoning, but Jack must do it while he is being hunted...by the greatest hunters in history.
---
What do you think about this review?
Comments
No comments posted.

Registered users may leave comments.
Log in or register now!