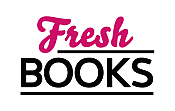 Sweet Romance + Thrilling Intrigue = February Best Reads
"A teenage hacker stirs up a Russian agent mastermind..."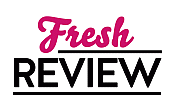 Reviewed by Clare O'Beara
Posted November 30, 2018

The master of thriller writing returns with a look at modern security, which of course, has to include cybersecurity. Beginning with a Special Forces team breaking into a British suburban house today, Frederick Forsyth then retraces the path that has made us so dependent on computers.
THE FOX is a codename given to a wily intruder to databanks. He doesn't seem to do any damage but the fact that he gets access is worrying. Among those concerned are a former senior SIS leader Sir Adrian Weston and one Mrs. Marjory Graham, Prime Minister, a thinly disguised Theresa May. Russia's leader Putin is clearly the man described as Vozhd.
Luke Jennings, an eighteen-year-old lad with Asperger's syndrome, manages to infiltrate a US data bank and cause damage. Now the forces track him down in the Luton house and Luke's family is detained. Sir Adrian is notified and tries to broker a solution. Luke's surfing is now monitored in a new, secure location, and his hacking is used as a tool for others to gain entry. One highly visible effect is that a Russian nuclear submarine suddenly beaches itself in the English Channel. Russian agent Yevgeni Krilov is tasked with finding and eliminating the impudent hacker. When the agent learns the crucial details of "Jennings" and "Luton," which seems enough to propel the chase forward to England and New York.
The writing style is detached, third person distant. To me, the style comes across as though Forsythe was dictating the work, and meant to come back to it later for improvement, but didn't. The author delivers lectures on the backgrounds rather than letting characters explain, and everyone already seems to know everything they need to know. Our primary character is called Sir Adrian throughout, putting him at a remove from the reader. We learn nothing about hacking.
Sergei Skripal, a retired Russian, and his daughter Yulia were poisoned by a Russian nerve agent Novichok while in England, an issue referred to several times in THE FOX. Frederick Forsythe is banking on the increased awareness of Russian espionage aggression on a personal level, to draw readers into his story. Otherwise, this tale might not have worked; we no longer have a Cold War, and Russian money has bought up half of posh London. While the thriller takes some time to start thrilling, once on the move it picks off targets with chilling accuracy and the various soldiers we meet are the most real characters.
Learn more about The Fox
SUMMARY
The #1 New York Times-bestselling master of international intrigue takes readers into the bleeding-edge world of technological espionage in a propulsive thriller that feels chillingly real.

Former chief of the British Secret Intelligence Service Adrian Weston is awoken in the middle of the night by a phone call from the Prime Minister. Her news is shocking: the Pentagon, the NSA, and the CIA have been hacked simultaneously, their seemingly impenetrable firewalls breached by an unknown enemy known only as "The Fox." Even more surprisingly, the culprit is revealed to be a young British teenager, Luke Jennings. He has no agenda, no secrets, just a blisteringly brilliant mind. Extradition to the U.S. seems likely—until Weston has another idea: If Luke can do this to us, what can he do to our enemies?

After conferring with both the American President and the Prime Minister, Weston is determined to use "The Fox" and his talents to the advantage of the two nations. But doing so places the boy on a geopolitical minefield. Adrian must stay one step ahead of multiple invisible enemies, all while finding a way to utilize the most powerful—and most unpredictable—weapon of all.

With his trademark research and deep knowledge of the rules and practices of international intrigue, Forsyth takes on tomorrow's threats in this race-against-the-clock thriller.
---
What do you think about this review?
Comments
No comments posted.

Registered users may leave comments.
Log in or register now!