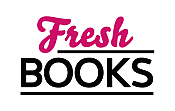 Let your reading bloom in May
"Can this time traveling librarian solve a dangerous murder?"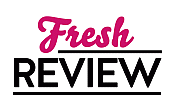 Reviewed by Magdalena Johansson
Posted November 29, 2018

Mystery Historical | Fantasy Historical
THE MORTAL WORD is the fifth book in The Invisible Library  series. I've read every single book in the series and I could not wait to read this book. Irene's job is to steal rare books from different worlds for the Invisible Library. She loves her job, the adventures, the books. After a job in Germany, Irene learns about a secret Dragon-Foe peace conference that the Library is overseeing. But when a high- ranking Dragon is murdered, the peace talks come to a halt. Irene and her friend, private detective Vale, are ordered to go to 1890s Paris and investigate the murder and find out who killed the dragon, and why?
The Invisible Library series is such an awesome series. How can you not enjoy reading books about a library that collects rare books from different dimensions? The previous book, BOOK, was not my favorite, but I'm happy to say that THE MORTAL WORD was a wonderful read. I enjoyed having Vale back in the game! If you like Sherlock Holmes, then you will like Vale. And, Irene, as always, is a fabulous character. She's always in trouble, but through it all, she finds a way to solve the mystery, save the Library's reputation, and on top of all of that, save her parents' lives!
THE MORTAL WORD is one of the strongest books in the series and I can't wait for the next book to be published!
SUMMARY
In the latest novel in Genevieve Cogman's historical fantasy series, the fate of worlds lies in the balance. When a dragon is murdered at a peace conference, time-travelling Librarian spy Irene must solve the case to keep the balance between order, chaos…and the Library.
When Irene returns to London after a relatively straightforward book theft in Germany, Bradamant informs her that there is a top secret dragon-Fae peace conference in progress that the Library is mediating, and that the second-in-command dragon has been stabbed to death. Tasked with solving the case, Vale and Irene immediately go to 1890s Paris to start their investigation.
Once they arrive, they find evidence suggesting that the murder victim might have uncovered proof of treachery by one or more Librarians. But to ensure the peace of the conference, some Librarians are being held as hostages in the dragon and Fae courts. To save the captives, including her parents, Irene must get to the bottom of this murder—but was it a dragon, a Fae, or even a Librarian who committed the crime?
---
What do you think about this review?
Comments
No comments posted.

Registered users may leave comments.
Log in or register now!