"A second chance to get it right..."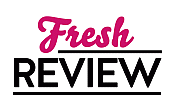 Reviewed by Helen Williams
Posted November 29, 2018

Owen is the third book in the Undercover Billionaire series and I think so far, this one is my favorite. Owen is the youngest of the billionaire Forbes brothers. Because he comes from a rich and famous family, Owen rebels and makes some decisions during his youth that will bring some pain to his family as well as the love of his life. Owen made some decisions that he felt were for the right reasons that lead to him staying away from home for ten years. The Undercover Billionaire series is a great contemporary romance series about this family of billionaire brothers who live normal everyday lives even though they are rich. But being rich does not prevent them from experiencing heartache and disappointment.
Owen and Eden were inseparable and very much in love as childhood sweethearts. Then without any warning, Owen leaves his home and Eden, leaving her heartbroken. Now ten years later, Owen returns home as the hottest new firefighter for the town of Edmond. He never stopped loving Eden, but if he hopes to have a second chance with her he will have to reveal the secrets that pulled them apart. Even though they have been apart for ten years it becomes quite obvious that the heat between them never died. Trying to fight these feelings will prove to be pointless. Owen will have to prove to Eden that he has matured and that she can trust him with her feelings again. Eden has experienced so much loss and has to find a way to deal with her losses and learn to trust again.
While Owen and Eden are trying to find their way back to each other they become the target of an arsonist. This arsonist case has long- reaching consequences that target the Forbes family. This particular story takes on a personal touch for Melody Anne which makes it very real for anyone that has experienced any of those circumstances. Looking forward to reading whatever story Melody Anne has in mind for Declan Forbes, which will conclude this arsonist case in the Undercover Billionaire.
Learn more about Owen
SUMMARY
In New York Times bestselling author Melody Anne's blazing novel of desire and betrayal, a second chance at love is a hot—and dangerous—proposition.
There was a time when Eden's entire world revolved around Owen Forbes. They were inseparable childhood sweethearts. They planned a life together. Then, without so much as a goodbye, Owen vanished. Now, after ten years, he's returned to town as the hottest new firefighter on the force. Whatever secrets pulled them apart, Eden can't fight the sparks reignited by the man who broke her heart.
Owen knows he did Eden wrong. If only he could tell her why. As body meets body, he's whispering for a second chance—wanting her back so bad it hurts. It can also be dangerous. An arsonist is targeting the small town of Edmonds, and Eden with it. And it's Owen himself who's become engulfed in suspicion.
Eden knows that with a past as hot and mysterious as Owen's, their future together could go up in flames. Because the one man she's afraid to trust is the only man she desires—and the only one who can save her.
---
What do you think about this review?
Comments
No comments posted.

Registered users may leave comments.
Log in or register now!