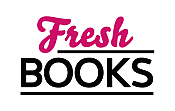 Let your reading bloom in May
"What if your life could have been, or could still be, totally different?"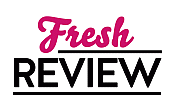 Reviewed by Danielle Dresser
Posted November 28, 2018

Amy Reed is burnt out: her PR job at a tech startup has essentially become babysitting her college roommate's college-aged son, Donny, who happens to be Silicon Valley's latest wunderkind and her boss, her out-of-work journalist husband, Dan, is going through some kind of existential crisis, her teenage son, Jack, is doing who knows what with his girlfriend, and the eight-year-old twins, Thing One (Miles) and Thing Two (Theo), are both thriving and suffering at school. But when Donny asks her to become his guinea pig for his latest venture - exploring the infinite outcomes of someone's life based on changing the slightest decision, creating "multiverses" and therefore, different lives seen through virtual reality - Amy starts to wonder if this life is the one that was meant to be...
Meanwhile, Dan is asking questions about his own life. It's been years since he had a steady job, and he knows the burden on Amy to provide for their entire family is taking its toll on them both, as well as on their finances. He meets the enigmatic Maryam by chance and finds himself lying to his family and traveling with her to Japan to write a report on the still dangerous effects radiation has on the country. It's here, across the world, that Dan wonders if he's made the right decision in coming and if his life could be different, or even better...
Amy and Dan's sons, Jack, Miles, and Theo, are attempting to figure things out for themselves as well. Jack's girlfriend recently moved to Texas, and they spend almost every waking moment together over Facetime and social media; she even "joins" the family for dinner every night. Jack thinks she's the one but do they really have a connection when they're actually so far apart? Theo is being accused of bullying at school, and Miles, well... Miles is always in another world, reading a book or playing video games.
But when a tragedy takes place, Amy, Dan, and their sons have to come together to find out if they can be a family again. And every decision they make can change the ultimate outcome...
COME WITH ME by Helen Schulman is an interesting, thoughtful novel - who among us hasn't thought "what if" about various situations throughout our lives? The idea of an algorithm that could show us different outcomes is both intriguing and terrifying, like Amy, the first person to test out this technology, soon finds out. The ability to discover what could have happened in her life comes at a strange time in her current reality; with her home life in flux, she had already been thinking about things on her own. At the same time, while Amy spends most of the time just thinking about these events, her husband, Dan, is actually making a life-altering decision, one that will change the dynamic of his family in more ways than one. Their sons, while young, are growing up and forming behaviors that will shape the rests of their lives. The tech side of things in COME WITH ME, while not too overwhelming, definitely has a strong undercurrent throughout the whole book. It reminded me of the film Eternal Sunshine of the Spotless Mind, but instead of forgetting things, users find out more than they'll ever be able to fully understand. Additionally, minor characters play major roles and make this a rich and rewarding novel to read.
SUMMARY
From Helen Schulman, the acclaimed author of the New York Times bestseller This Beautiful Life, comes another "gripping, potent, and blisteringly well-written story of family, dilemma, and consequence" (Elizabeth Gilbert)—a mind-bending novel set in Silicon Valley that challenges our modern constructs of attachment and love, purpose and fate.
"What do you want to know?"
Amy Reed works part-time as a PR person for a tech start- up, run by her college roommate's nineteen-year-old son, in Palo Alto, California. Donny is a baby genius, a junior at Stanford in his spare time. His play for fortune is an algorithm that may allow people access to their "multiverses"—all the planes on which their alternative life choices can be played out simultaneously —to see how the decisions they've made have shaped their lives.
Donny wants Amy to be his guinea pig. And even as she questions Donny's theories and motives, Amy finds herself unable to resist the lure of the road(s) not taken. Who would she be if she had made different choices, loved different people? Where would she be now?
Amy's husband, Dan—an unemployed, perhaps unemployable, print journalist—accepts a dare of his own, accompanying a seductive, award-winning photographer named Maryam on a trip to Fukushima, the Japanese city devastated by tsunami and meltdown. Collaborating with Maryam, Dan feels a renewed sense of excitement and possibility he hasn't felt with his wife in a long time. But when crisis hits at home, the extent of Dan's betrayal is exposed and, as Amy contemplates alternative lives, the couple must confront whether the distances between them in the here and now are irreconcilable.
Taking place over three non-consecutive but vitally important days for Amy, Dan, and their three sons, Come with Me is searing, entertaining, and unexpected—a dark comedy that is ultimately both a deeply romantic love story and a vivid tapestry of modern life.
---
What do you think about this review?
Comments
1 comment posted.
Re: What if your life could have been, or could still be, totally different?

what a great book!, keep up with the narrative
(Peter Patel 1:57am November 29)
Registered users may leave comments.
Log in or register now!