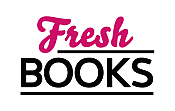 Curl up with a great March read!
"Can they find love even with a powerful enemy looming?"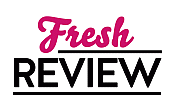 Reviewed by Kim Roller
Posted November 6, 2018

A life living on a farm, making jewelry, and protecting her mentally challenged brother is what keeps her busy. He's immortal, has powerful magic, and is fighting to protect his fellow dragons from their enemies. A chance meeting on a mountain brings them together to help another dragon find his sword. Can they fall in love, find the sword, and maybe not make a prophecy come true?
Sabina likes her secluded life with her mentally challenged brother. One night she wakes up and goes looking for Camlo and she finds him watching the night sky, giving her a cryptic message of "their coming." Roman's gift being a dragon is to shape metal. He is to go with his friend V to look for V's sword that was stolen hundreds of years ago. They've tracked the sword to Romania and the mountains near where Sabina lives. Within a few days of their search, Roman and V run into Camlo in the forest. For some reason, when V and Camlo touch, it knocks V out, so he's taken to Sabina's farm so he can recover.
As V heals, Roman and Sabina get to know each other better. They are both surprised by how much they want to share and reveal to each other. Once V is strong enough to travel, all four of them head to Iceland, where they now believe Sabina's ancestors may have hidden V's sword. On this treacherous trip, secrets are revealed about the truth behind the sword disappearance, and what it means to the safety of the Dragon Kings. There's a prophecy, and if it comes true, it will mean the worst for them all...
Dragonfire by Donna Grant is a heart-pounding read. Personally, I was a little confused by how some of the other characters were involved with the Dragon Kings, but that is probably because I've only read one other of the books in Donna Grant's Dark Kings series. That being said, once I got into the book, I felt it stood alone well. I'm looking forward to the next book in the series. Can't wait to see if the Dragon Kings and their allies can defeat their common enemy.
SUMMARY
Passion burns hot in the next Dark Kings novel from New York Times bestseller Donna Grant.

In an effort to help a fellow Dragon King, Roman finds himself in Romania where he encounters a mysterious gypsy who has links to the missing sword Roman is looking for. The more he gets to know of Sabina, the more Roman knows that she is connected to the Dragon Kings as well as the new, shadowy enemies the Kings have. And to learn more, Roman has no choice but to return to the land he once ruled, a land of fire and ice.

Sabina's quiet life is shattered by the arrival of two men she quickly learn aren't just immortal, but Dragon Kings. It's through her brother that she discovers their ancestors are the ones who stole the sword. Wanting to set things right, Sabina agrees to help Roman. She never images it will mean leaving her home for Iceland, overcoming her fear of heights, and realizing she's much stronger than she ever knew. But it's finding love in the arms of a dragon that makes it all worthwhile.
---
What do you think about this review?
Comments
No comments posted.

Registered users may leave comments.
Log in or register now!