"A lovely book to pick up for your holiday reading!"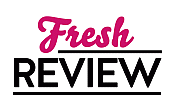 Reviewed by Patti Loveday
Posted November 5, 2018

CHRISTMAS CAMP by Karen Schaler is a contemporary Christmas romance that is sure to remind you of a Hallmark Christmas movie. A story that has everything you need in a lovely Christmas romance from love, family, humor, holiday spirit, tradition, snow, and maybe a miracle.
Haley is goal-oriented and wants nothing more than to make partner at the advertising agency where she works. However, in a true Christmas romance story way, somewhere along the way her priorities change. She realizes that there is more to life than work. Schaler has created a lovely cast of characters that are well-rounded and well-developed.
Who doesn't love a snowy Christmas background for a fantastic romance miracle? The twinkle of the lights and the spirit in the air adds a magical touch to the story, making it the perfect backdrop for a story that will warm your heart.
CHRISTMAS CAMP is a wonderfully written romance that I highly recommend to anyone who enjoys a well-crafted holiday romance. Perfect for anyone who loves watching the Hallmark Christmas movies! A lovely book to pick up for your holiday reading.
SUMMARY
Haley Hanson's idea of the perfect Christmas is escaping to the Caribbean to work so she can avoid all the traditional Christmas distractions. Over the years, she's sacrificed her personal life to climb the corporate ladder at a prestigious Boston advertising agency. Now she just needs to land a coveted Christmas toy company account to make partner. But first, her boss, Larry, thinks she needs a holiday attitude adjustment, so he ships her off to a Christmas Camp at Holly Peak Inn to help her find her Christmas spirit.
Arriving at the charming mountainside inn, Haley meets the owner's handsome son, Jeff, and feels an instant spark, but resists the attraction, refusing to be distracted from her goal of doing all the required Christmas tasks as fast as possible so she can get back to work.
At first Haley struggles with all the traditional Christmas Camp activities. It's not until she finally allows herself to slow down, live in the moment, and let Christmas back into her heart, that she begins to grow closer to Jeff. But when he finds out Haley's come up with a plan to help his dad save the struggling inn while he's been trying to convince his dad to sell it, their relationship takes a serious holiday hit. Now it will take the magic of the season to bring these two hearts together.
---
What do you think about this review?
Comments
1 comment posted.
Re: A lovely book to pick up for your holiday reading!

Nice review! I love conflict resolved!
(Kathleen Bylsma 3:48pm November 17)
Registered users may leave comments.
Log in or register now!