"Will three couples find their Mistletoe Miracles on the old Maverick Ranch?"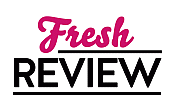 Reviewed by Kim Roller
Posted November 1, 2018

Women's Fiction Contemporary | Romance Western | Holiday
Three neighbors have a unique lead up to the Christmas holiday when their lives come in contact with the loves of each of their lives. Will a marriage of convenience turn into the real thing? Can a lie become your truth when a stranger stays with you for a couple of weeks? Will you heal while helping to keep a stranger safe? These questions and more are answered in Jodi Thomas' book MISTLETOE MIRACLES, the latest book in the Ransom Canyon series.
Griffin Holloway and his two brothers need money to keep the generations-old Maverick Ranch in the family. All their former ideas either only made enough for the next payment or didn't work. Since it's Griffin's idea for one of them to find a rich wife, his brothers think it should be him. Set up by the old maid Franklin sisters, Griffin meets Sunlan Crown, a woman who needs a husband fast for her own reasons. They make arrangements to get to know each other and surprisingly, agree to a marriage of convenience. Sunlan travels to and from her own ranch in Colorado, making arrangements for her upcoming wedding. When a fire keeps her from visiting for Thanksgiving, Griff decides to go to Sunlan. Getting the opportunity to see Sunlan in her own home makes Griff realize that maybe this marriage of convenience could be the real deal...
Jaxson O'Grady has become the local hermit after an incident in his past. He moves to the piece of land the family owns adjacent to the Maverick Ranch. One night while out for a walk, Jax sees a car accident and rushes to help, but when he sees other people get there first, he decides to go home. On his way, he sees an injured collie puppy and takes the dog home to nurse it back to health. Eventually, Jax finds out the dog belongs to Mallory, a woman who was in the accident. When Mallory's dangerous ex-boyfriend comes looking for her, Jax offers to let Mallory stay with him - he doesn't get many visitors, and no one in town would expect her and her dog to be there. After years of being on his own, Jax starts to enjoy having Mallory around, but is she ready to start a relationship?
Captain Wyatt Johnson has just come back from an overseas mission. After a minor car accident, the local sheriff sees his last name and assumes he's Jamie Johnson's absent husband, and he's taken to Jamie's house. Going along with the policeman's assumptions, Wyatt stays at the house, and after being away from modern luxuries for so long, makes himself at home. When Jamie comes home, she's alarmed to find a stranger getting out of her shower! Wyatt talks Jamie into letting him stay the night, promising to leave the next day. But, after spending the evening getting to know one another, Jamie wonders if maybe Wyatt is the answer to her own problems...
Another book in Jodi Thomas's Ransom Canyon series brings readers back to Crossroads, Texas, where we meet and fall in love with three couples who get their MISTLETOE MIRACLES during the holiday season. MISTLETOE MIRACLES shows how love can find you unexpectedly and at first sight. These neighbors are given the chance to find the loves of their lives in unexpected ways. Thomas shows that a marriage of convenience can become true love, and a lie can become truth, and an injured dog can bring people together. I'm looking forward to reading more of the Ransom Canyon series. More please, Ms. Thomas!
SUMMARY
A small-town Texas Christmas story, where hearts are lost, love is found, and family always brings you back home.
Griffin Holloway is desperate: the Maverick Ranch has been in his family for generations, but lately, it's a money pit. He'd sooner marry one of his horses than sell the ranch. Marriage, though, could be a solution. If he can woo a wealthy bride, he might save the ranch—just in time for Christmas.
Jaxon O'Grady likes his solitude just fine, thank you very much. But when a car accident brings the unexpected to his door, he realizes just how much one person can need another.
Crossroads is the perfect place for Jamie Johnson: avoiding nosy questions about why she's single, she's happy to keep to her lakeside home. So she's baffled when she gets the strangest Christmas present of all, in the form of a Mr. Johnson, asleep on her sofa. Who is he, and why does everyone think he's her husband?
In this uplifting novel, three unlikely couples discover just what Crossroads, Texas, can offer: romance, belonging, and plenty of Christmas spirit.
---
What do you think about this review?
Comments
No comments posted.

Registered users may leave comments.
Log in or register now!