"Can a mysterious stranger be the answer or the death of it all?"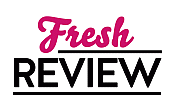 Reviewed by Patti Loveday
Posted November 1, 2018

FUGITIVE RED by Jason Starr is a fast-paced, action-packed thriller! Once you read the first sentence, you will be hooked until the very end. A story of self-destruction and desperation, Starr has created a world that is captivating and intoxicating.
Jack has a history with alcohol and drinking has always been his weakness. Now he has an even darker secret because of an infidelity issue with a mysterious yet alluring stranger he meets on the internet. Jack knows better; this could be dangerous... But the provocative texts she keeps sending is just enough to draw him in. Even though his marriage is on the rocks right now, is it enough to push him over the edge? Can his marriage be saved or will the exotic thrill of a sexy woman push him to the brink of no return?
Starr has created a unique cast of characters who are well-rounded and well-developed. They are realistic and relatable, making them easy to picture as a friend or neighbor. What better way to get involved in a scandal than reading about someone else's, when you know you cannot be touched?
FUGITIVE RED will keep you guessing until the very end. It's a story that will keep you wondering what will happen next and if secrets will stay buried or come to light and destroy lives in the wake. FUGITIVE RED focuses on the desperation that a regular guy could face just by making one bad decision. The perfect steamy read for these crisp Autumn nights.
SUMMARY
Love on the Internet gone wrong
Reminiscent of Nick and Amy in Gone Girl, Jack and Maria have a tortuous history. Currently, they live in a claustrophobic Manhattan apartment with their eight-year-old son, Jonah. Jack has quit booze, but his music career ended abruptly, and he isn't doing much better as a real estate agent. Maria's doing well at her corporate job, but she travels frequently. While they both love their son, they don't seem to have much else in common and their sex life is nonexistent.
When a former band member tells Jack about a new extramarital dating app called Discreet Hookups, Jack quickly meets Sophia, who goes by the online name Fugitive Red. Jack and Sophia hit it off and have a steamy online affair. When Jack agrees to rendezvous with Sophia at her townhouse, he discovers her dead—strangled by a red necktie.
Immediately, Jack becomes a person of interest in the murder. Convinced that Sophia's husband is the killer, Jack sets out to prove his innocence and save his marriage. Instead, he leaves a trail of dead bodies in his wake, and the police close in on him. Worse, he discovers that he has been the victim of a sinister scheme that may cost him his life.
---
What do you think about this review?
Comments
No comments posted.

Registered users may leave comments.
Log in or register now!