"Renaissance England and the death of a stranger..."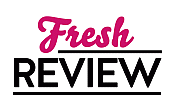 Reviewed by Clare O'Beara
Posted November 1, 2018

THE ANGEL IN THE GLASS, second in the Gabriel Taverner series, visits the West Country village of Tavy St Luke's. Gabriel is the local doctor, since retiring with an injury from his career as ship's doctor. He's well travelled and the local coroner, Theo Davey, calls upon Gabriel not only to treat injuries but to pronounce causes of death.
THE ANGEL IN THE GLASS starts gently. The Devon village in 1604 is largely peaceful with crops in the fields and plenty of food. But a vagrant starved to death in a hut. Gabriel notices he had some disease, not the plague or leprosy, but something equally deforming. Should Gabriel really be handling this body? Nobody knows the man nor admits to having seen him. He deserves better than an unmarked grave. Gabriel's widowed sister Celia is more worried about the local priest, Jonathan Carew, who seems disturbed lately, though he won't say what's on his mind.
With this historical mystery comes plenty of intriguing information. A few decades previously, a reformation forced the destruction of beautiful images in churches, so paintings, statues and even stained glass windows were smashed. Some people would like to start displaying beautiful, sacred images again, now that Queen Elizabeth I has remarked that she has no wish to look into men's souls. Is it too soon? Herb-women and hedge witches know plenty of remedies for what ails you, but the doctor is still called upon to treat people. And he is called upon when a woman of wealth is brutally killed in her own home.
I had not read the earlier book in this series, so I was pleased to make the acquaintance of Gabriel and Celia. The doctor is a forward thinker, practical and treating symptoms rather than lecturing about disturbed humours. He also has the good sense to consult a woman on women's matters. Celia has been depressed since her husband's death, but in helping Gabriel resolve problems she is starting to find her way again. And she rides astride, on the basis that no man is around who tells her what to do anymore. Some men in the area had habits that didn't bear scrutiny, but a doctor gets to hear everything, under the secrecy of his profession.
This is a delicious, detailed, Renaissance tale of England when science is overcoming superstition and good character may be seen by the way a man treats his family and animals. Anyone who enjoyed the Cadfael series, or the Knights Templar books by Michael Jecks, will pull up a chair and lose themselves in Alys Clare's world of THE ANGEL IN THE GLASS.
SUMMARY
Physician-sleuth Dr Gabriel Taverner uncovers dark secrets in his small Devon village in the second of this intriguing historical mystery series.
June, 1604. When the emaciated body of a vagrant is found on the edge of the moor, itís the verdict of physician Gabriel Taverner that the man died of natural causes Ė but is all as it seems? Who was the dead man, and why had he come to the small West Country village of Tavy St Lukeís to die cold, sick and alone? With no one claiming to have known him, his identity remains a mystery.
Then a discovery found buried in a nearby field throws a strange new light on the case Ö and in attempting to find the answers, Gabriel Taverner and Coroner Theophilus Davey unearth a series of shocking secrets stretching back more than fourteen years.
---
What do you think about this review?
Comments
No comments posted.

Registered users may leave comments.
Log in or register now!