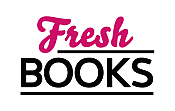 Finish off the year with great December reads
"An intelligent web of money, threats, townsfolk, and wilderness..."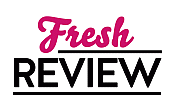 Reviewed by Clare O'Beara
Posted October 29, 2018

Mystery Woman Sleuth | Thriller Crime
This wintry thriller demonstrates how commercial interests can move into an area and steamroll through the interests of the local community and established tourism. Park Warden Jenny Willson gets transferred to Yoho National Park in Canada's Rockies. A small wildlife research team is already discovering that there is NO PLACE FOR WOLVERINES.
Jenny, who is partly undercover, visits her mother's home in Collie Creek, BC, near Christmastime. Anne Willson has been lonely and depressed, a widow with a library job and few social outlets. Surprisingly, a mega ski resort project gives the townsfolk a reason to meet and led by Sara Ilsley, a former forestry professor, they brainstorm their opposition. A sudden office fire kills one of the two wildlife researchers, who were filming wolverines. Coincidence? The RCMP officers aren't convinced, nor is the remaining researcher, Alvin Stoffel. The ski project managers have a dodgy track record.
We see how one of the resort proponents, Stafford Austin, sucks up to sports players with big incomes to invest, assuring them that earnings are guaranteed. Sounds like a Ponzi scheme to me. The momentum builds, and planning permits, administered from Ottawa, may be forthcoming. After all, jobs and tourism are attractive. The existing lodges will suffer, but they are small and scattered. Climate warming is affecting ski resorts further south. Jack Church, Jenny's new superior, is all for the resort -- the reason Jenny has come in undercover. Even bigger developments are in the pipeline. Some of the worried townsfolk start talking about ecoterrorist methods. Tempers rise. Jenny's option is to link up with Michael Berland, an investigative reporter in Boise, Idaho, who has written about Stafford Austin's financial finagling previously.
I found this book a fine look at various angles of this thorny topic. The project developers are a bit too one-sided, too underhanded. But it's fiction. Wolverines, which den in the National Park, are protected under federal regulation as an endangered species. The first Jenny Willson book by Dave Butler, Full Curl, is set in Banff National Park. Anyone who enjoyed Nevada Barr or Sarah Andrews' books will be more than interested in NO PLACE FOR WOLVERINES. Dave Butler is a Queen Elizabeth II Diamond Jubilee medal winner, and a Fellow of the Royal Canadian Geographical Society. He has created an intelligent web of money, threat, townsfolk, and wilderness, with the talent of making geography vivid and readable, like Dana Stabenow. I'm hooked.
SUMMARY
When Jenny Willson initiates a covert inquiry into a proposed ski hill in Yoho National Park, she must decide if she's willing to risk her career — and perhaps her life and the lives of those close to her — to reveal what lurks in the darkness.
---
What do you think about this review?
Comments
No comments posted.

Registered users may leave comments.
Log in or register now!