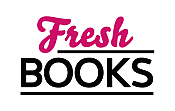 No fooling, it's April books!
"A story about family secrets and insecurities..."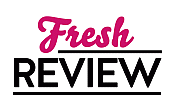 Reviewed by Magdalena Johansson
Posted October 26, 2018

THE RAIN WATCHER is the first book I've read by Tatiana de Rosnay and I'm impressed by how the story got under my skin. I watched the movie version of SARAH'S KEY a couple of years ago and it was fabulous. For some time I have wanted to read Tatiana de Rosnay's work, and I am glad to have started with THE RAIN WATCHER.
At the heart of this story is the family members that have come together to celebrate Paul Malegarde's 70th birthday along with Lauren and Paul's 40th wedding anniversary. Linden has traveled from his home in San Francisco and his sister Tilia from London to celebrate their parents. However, they couldn't have arrived at the worst time possible with so much rain that Paris is under threat of being flooded.
All members of the Malegarde family have their own secrets and fears that will be revealed as the story progresses. They watch as the rain pours down, and, through some turbulent days, they reveal things to each other that they have kept hidden out of fear or insecurity. Throughout the book, as the characters open up to one another, their relationships grow and their family bond is made stronger. This is a family just like any other and what binds them together is love. It's a captivating story and I especially loved the flashbacks to Paul's childhood. One could really feel that something happened to him when he was young and you get a tiny bit of information now and then as the story progressed. It completely kept my attention for the entire book.
THE RAIN WATCHER is a wonderful novel and I can't wait to read more books by Tatiana de Rosnay.
SUMMARY
The first new novel in four years from the beloved superstar author of Sarah's Key, a heartbreaking and uplifting story of family secrets and devastating disaster, set against a Paris backdrop, fraught with revelations, and resolutions.

Linden Malegarde has come home to Paris from the United States. It has been years since the whole family was all together. Now the Malegarde family is gathering for Paul, Linden's father's 70th birthday.

Each member of the Malegarde family is on edge, holding their breath, afraid one wrong move will shatter their delicate harmony. Paul, the quiet patriarch, an internationally-renowned arborist obsessed with his trees and little else, has always had an uneasy relationship with his son. Lauren, his American wife, is determined that the weekend celebration will be a success. Tilia, Linden's blunt older sister, projects an air of false fulfillment. And Lindon himself, the youngest, uncomfortable in his own skin, never quite at home no matter where he lives—an American in France and a Frenchman in the U.S.—still fears that, despite his hard- won success as a celebrated photographer, he will always be a disappointment to his parents.

Their hidden fears and secrets slowly unravel as the City of Light undergoes a stunning natural disaster, and the Seine bursts its banks and floods the city. All members of the family will have to fight to keep their unity against tragic circumstances. In this profound and intense novel of love and redemption, de Rosnay demonstrates all of her writer's skills both as an incredible storyteller but also as a soul seeker.
---
What do you think about this review?
Comments
No comments posted.

Registered users may leave comments.
Log in or register now!