"A PI finds herself on the hunt for missing artifacts..."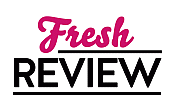 Reviewed by Magdalena Johansson
Posted October 11, 2018

PI Gina "Tinkerbell" Miyoko is alarmed when her best friend Rose, an undercover agent, reveals she has a stalker. Together they decided to catch Rose's stalker, but it turns out not everything is as it seems. However, this is just the start and they soon realize that someone is out to scare Rose from testifying in an upcoming case about looted Anasazi artifacts. Who better to protect Rose than Gina?
THE ANTIQUITIES HUNTER has just the ingredients I need for a good PI story. A strong character with an odd family (very religious mother and a Sherlock Holmes-obsessed father), an interesting case (I love anything to do with missing artifacts), and a hint of a romantic interest. I'm not a big romance fan, but it works fine when it's served with some action and stolen artifacts. Gina "Tink" Miyoko, is a new favorite character of mine. In some ways, she reminded me of Jaya Jones from the Jaya Jones Treasure Hunt Mystery series by Gigi Pandian. I love that series, so you can guess I was thrilled to discover this book.
THE ANTIQUITIES HUNTER is filled with action and humor. I found the story to be interesting and as I'm a big fan of Indiana Jones can't I help but love the whole missing artifact angle and dangerous situations in the jungle. I just love how Tink's mother seems to think that every single man is a potential future son-in-law... Criminals should not assume that Tink, despite her shortness, is not capable of defending herself. I found THE ANTIQUITIES HUNTER to be an excellent book and I can't wait to read more books in the series!
SUMMARY
From New York Times bestselling author Maya Kaathryn Bohnhoff, a new private detective series featuring Gina "Tinkerbell" Miyoko, who must go undercover in the Mexican jungle to hunt down a mysterious antiquities dealer.
Gina "Tinkerbell" Miyoko is not your typical private eye. Armed with a baby blue Magnum, a Harley blessed with Holy Water by her dramatically disposed mother, and a Japanese mingei tucked in her pocket (a good luck charm from her Sherlock Holmes-obsessed father) Tink spends her time sniffing out delinquent dads in the San Francisco Bay area and honing her detective skills.
But when her best friend Rose, an undercover agent, discovers there's a stalker on her tail, she hires Tink as a bodyguard. Someone must be trying to intimidate Rose and scare her out of testifying in an upcoming case on looted Anasazi artifacts. But when Tink tries to flush-out the stalker, things take a far more dangerous turn.
Now, with a dead black-market dealer and an injured Rose on her hands, Tink must take her best friend's place and follow the looters' trail towards a powerful and lucrative antiquities collector in Cancun, Mexico. Equipped with an ingenious disguise and a teasingly coy persona to match, Tink is determined to find out who is behind the attack on Rose and the illegal trafficking of these priceless artifacts. Along the way, she will find help in the most unlikely of partners…
Deep in the jungle and far from civilization, Tink must decide who she can trust as she tries to unearth the ones responsible behind the pilfering and bloodshed—and still make it out alive.
---
What do you think about this review?
Comments
No comments posted.

Registered users may leave comments.
Log in or register now!