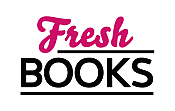 Lots of Love in February
"An emotional and enjoyable story about finding new endeavors..."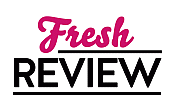 Reviewed by Danielle Dresser
Posted October 11, 2018

Abbie Rose Stone is taking a huge chance and starting her own hard cider business. Have spent her entire adult life as a nurse in Ann Arbor, MI, married to a hardworking lawyer, and raising three sons, she's ready to spend more time at their cottage, work in an orchard, and start making cider for real. Using money from her inheritance, Abbie is exhilarated by this new chapter in her life, but her husband and sons are less than enthused. For some reason, the rest of her family isn't as excited about hard cider as she is... but she won't let that stop her.
Spending more time in the small town where their cottage is, Abbie meets and becomes friends with a young woman named Julia, who has just moved to town. As the two women get to know one another, Abbie is surprised not only by how much she's quick to reveal to Julia - her strained marriage, her struggles with infertility over the years, and adopting two of her three sons - but also by how interested Julia is in her life...
HARD CIDER by Barbara Stark- Nemon was an enjoyable read. Abbie has tenacity and aplomb when it came to her new passion, but she was still a caring mother and wife. I did think the plot was a little rushed at times, skipping months or even years back and forth in time. On the other hand, there were times when the explanations for various tasks dealing with the cider process that were so descriptive and detailed, it was almost like reading a handbook for cider production. Nonetheless, I enjoyed reading a book about an older woman figuring out what she wanted her next endeavor to be, how it changed her family's views of her, as well as letting her reflect on past events in her life.
SUMMARY
Abbie Rose Stone's acquired wisdom runs deep, and so do her scars. She has successfully navigated the shoals of a long marriage, infertility, challenging children, and a career. Now it's her turn to realize her dream: producing hard apple cider along the northern shores of Lake Michigan that she loves. She manages to resist new versions of the old pull of family dynamics that threaten to derail her plan―but nothing can protect her from the shock a lovely young stranger delivers when she exposes a long-held secret. In the wake of this revelation, Abbie must overcome circumstances that severely test her self-determination, her loyalties, and her understanding of what constitutes true family.
---
What do you think about this review?
Comments
No comments posted.

Registered users may leave comments.
Log in or register now!