"Arctic art and culture as a strange boy swims through icy waters"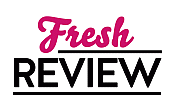 Reviewed by Clare O'Beara
Posted October 6, 2018

Gorgeously illustrated, so we can almost hear the puffins chatter and sink our fingers into the deep polar bear fur, this is a perfect Christmas stocking book. FISH BOY tells of a youngster in the Native communities off Alaska, paddling a canoe with his Inuit father Teragloona to an island.
Actually, our friend is not the fish boy but he asks about the birds known as sea parrots, black and white swimmers with gaudy bills. When he is tucked up and warm, later, a legend is recounted, one that makes the lad feel even with disability he can contribute. A fisherman dropping a lure through an ice-hole catches nothing except an unusual blend of a fish and a boy, which speaks and asks to be adopted. With a very strange son the fisherman Kitmesuk has some even stranger adventures.
Every culture around the world seems to have a tale of an animal wife or animal husband, like the selkie or seal wife. The fish boy tale is an offshoot which entertained me and kept me guessing. This folk tale is a great introduction to 'how things came to be' fables, and alternative ways of living in harsh environments. Positive lessons include respect for elders, inclusion of those less able and hospitality to guests.
Young readers will be spellbound by the illustrations on every page by artist Mike Blanc which capture life in the past of the cold Arctic. The author Vanita Oelschlager lives in Ohio and has gained many awards and distinctions, including National Volunteer of the Year by the MS Society. She says ten percent of the profits from this book will go to a charity for Multiple Sclerosis sufferers. FISH BOY is a great short read to spark discussion and help make friends.
Learn more about Fish-Boy
SUMMARY
The Arctic region of North America is a land of long days, icy cold, hardy people and peculiar creatures. The Inuit people there have made traditional use of remarkable folk tales to find truth and explain the mysteries of an astonishing world.
In Fish-Boy: An Inuit Folk Tale, Vanita Oelschlager retells a tale passed down by a wise old Inuit. It's an origin story involving a little magic and a very odd boy with a large heart for friendship. On a journey with his new father, he must confront misfortune and the malice of cold hearted villagers. But he has a way...and a lesson for all in the virtues of kindness and hospitality.
Here then, is high praise for the tale-tellers: for the richness, diversity and creativity they send from the top of the world- and so, also Fish Boy, An Inuit Folk Tale, retold here and lavishly illustrated for a new generation. After all, that is how ancient folk tales and truth live on in the telling.
---
What do you think about this review?
Comments
No comments posted.

Registered users may leave comments.
Log in or register now!