"A.L.F.A.s, terrorists, and finding one's mate means this book is action packed."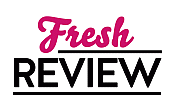 Reviewed by Kim Roller
Posted August 9, 2018

Romance Paranormal | Romance Suspense
My hope is that Millie Taiden will continue the A.L.F.A. series with the new group of men and women starting their careers as A.L.F.A. I want more of this series and these A.L.F.A.s.
Millie Taiden's FEARLESS MATING is a suspenseful, sexy, and funny. She shows you what happens to a closed off woman when she meets the man of her dreams. Lives are saved, and turned upside down, when the two main characters come together. As they work together to save the First Couple from terrorists, they fall in love. The roller coaster ride hits the high point when our heroes meet up with the terrorists. Can they come together and save the First Couple? Will the A.L.F.A.s be shut down. Will the hero over come his mate's trepidation in starting their relationship and will he win her heart?
Director Tumbel isn't paying attention to what Sargent Major Obermier is saying because his mate is sitting in front of him. Candy finally refocuses Josh's attention. When he realizes that his department is going to be shut down he know who to talk with at the dedication ceremony for the A.L.F.A.s. Before he can talk to their boss he's introduced to Candy by the man who's to help them. Josh's men pick up on the sexual tension and his reaction to her and start making comments. Candy is by the book and takes them all to her office to tell them she's shutting down the A.L.F.A.s. Their discussion is interrupted by gunfire and a hostage situation at the ceremony. The men wanting to protect their mates are ready for take care of the situation only to be stopped by Candy. They can't tell her who they really are, but Josh thinks about it. When the two of them go to get information his team shift and go to take care of the terrorists outside. Candy and Josh make their way to the security room where they have better access to the hostage situation. They try not to notice their attraction to each other.
All I can say is I want MORE of the A.L.F.A.s!!!!!!!!
SUMMARY
Their jobs have set them at odds, but the attraction brewing between them is too strong to resist in this all-new paranormal romance from the author of Dangerous Mating.
Sergeant Major Candace Obermier has arrived at Alpha League Federal Agency headquarters with one task in mind--shutting it down. While A.L.F.A.'s pledge to protect humans from paranormal threats is noble, they've caused nothing but mayhem as far as Candy can tell. And their director? He's the worst of the lot.
Director Josh Tumbel has finally found his mate. And she's doing everything she can to shut down operations, while he struggles to control his mating instincts. But when A.L.F.A. headquarters is taken in a hostage situation, Josh has a chance to demonstrate the critical nature of the agency's existence, and prove his worth to Candy as a protector and lover.
---
What do you think about this review?
Comments
No comments posted.

Registered users may leave comments.
Log in or register now!