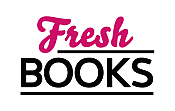 No fooling, it's April books!
"An intriguing read for fans of The Handmaid's Tale..."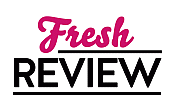 Reviewed by Danielle Dresser
Posted August 8, 2018

Set in the near future, VOX by Christina Dalcher is a provocative thriller, exploring the power of language, and what happens when women's voices are literally silenced. After the election of a conservative president, heavily supported and influenced by the religious right, American women suddenly live in a world where they are required to wear wristbands that count how many words they say, and limit them to 100 words a day, sending shocks that grow in strength the higher they go over the limit. They can't have jobs, their bank accounts are emptied, and they have little to no rights beyond what their husbands or fathers will allow them. Dr. Jean McClellan, a former sociolinguist, mother of four, and married to a government scientist, struggles in her new reality. Her teenage son appears to be aligning himself under the new regime's ideals of male superiority, and her five-year-old daughter has become a shell of her former self, terrified of what will happen to her if she goes over 100 words. And her husband, Patrick, would rather turn a blind eye to the injustice surrounding them, instead of standing up for what is right.
Jean is given an opportunity to work again when the president's brother has an accident and his brain's language center is affected. Before she was forbidden to work, Jean was developing a cure for this very ailment. Back in a lab with her colleagues, including her former lover Lorenzo, Jean begins to feel normal again... but that only lasts for so long. With pressure from the government to create a brain serum to help the president's brother, her son's being brainwashed in school, her daughter winning an award for speaking the least, Jean is overwhelmed and has no idea who she can trust...
A thought-provoking thriller, VOX by Christina Dalcher is an intriguing read for anyone looking to fill The Handmaid's Tale shaped hole in their life. Clearly influenced by the feminist classic, VOX is a thoughtful novel with a powerful message. Jean is frustrated, overwhelmed, and deeply concerned with the reality she lives in. She wonders how it all happened, and how anyone could have actually let it happen. The set up of this novel really works and will keep readers engaged and invested to read to the end. The climax and eventual resolution of the book were somewhat disappointing; not in the ultimate ending, but in the sequence of events and rushed denouement. I did find that I cared about the characters, and wanted to find out how the book would end. The beginning was incredibly strong, but ultimately I was not totally satisfied with the ending. Nonetheless, Dalcher is a talented writer, and her background in linguistics is proudly on display throughout. This book will definitely get people talking, particularly during the current political climate.
Learn more about Vox
SUMMARY
Set in an America where half the population has been silenced, VOX is the harrowing, unforgettable story of what one woman will do to protect herself and her daughter.
On the day the government decrees that women are no longer allowed more than 100 words daily, Dr. Jean McClellan is in denial--this can't happen here. Not in America. Not to her.
This is just the beginning.
Soon women can no longer hold jobs. Girls are no longer taught to read or write. Females no longer have a voice. Before, the average person spoke sixteen thousand words a day, but now women only have one hundred to make themselves heard.
But this is not the end.
For herself, her daughter, and every woman silenced, Jean will reclaim her voice.
---
What do you think about this review?
Comments
No comments posted.

Registered users may leave comments.
Log in or register now!