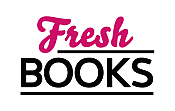 No fooling, it's April books!
"Fast-moving tale of sea raiders and dragon battles"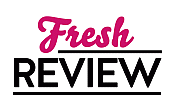 Reviewed by Clare O'Beara
Posted August 7, 2018

I love a fantasy book with a map. Second in the Sea Dragons Trilogy starts with a map of the Western Archipelago and then we meet Lila as she schools a group of dragons and their young riders, a group of sailors by trade, over the blue waves. I had not read the earlier book and this scenario immediately brought to mind Anne McCaffrey's Pern series, especially as there are blue and green dragons. This series, however, includes magic.
DRAGON CROWN starts in the aftermath of a battle, in preparation for more conflict. Lila, rightful Queen of the Western Isles, has bonded with a dragon called Crux. They speak telepathically and the large dragon can communicate with the other dragons, who are choosing to help the humans. Lila's friend Danu faints and he is used magically to communicate a message from others in trouble in a distant land. The narration shifts between Lila and Danu, who is a mage. Out to the west is an isolated island, shrouded in fog, called the Haunted Island. That's where the brave raiders now fly to the rescue -- they hope.
The witches we meet seem kindly, in harmony with nature. They are beset by strangers who include the undead. I'm not into zombie stories, but I can take a little in dark fantasy. A riveting battle occurs, sea and sky, scimitars and dragon-breath, still early in the story. This author, Ava Richardson, can certainly write a good battle. Reading about the long leagues of travel, I realized what a convenience the Pern dragons had by flying between locations instantly. No such simple means is available here, so Lila's flights take as long as they take, and dragons arrive sometimes exhausted or hungry. Also, because dragons are only newly partnering with humans, the good folks don't have much dragon lore and are constantly learning about the huge beasts, including how to treat wounds and speak to different species of dragon.
This adventure isn't just fast moving, but constantly moving, with no time to rest and resupply, let alone have conversations or romance, before taking flight again and facing new threats. The first book was DRAGON RAIDER and the third is DRAGON PROPHECY, which finishes the series about sea-raiding pirates turned dragonriders. Anyone who enjoys dragons, conflict, and magic will put DRAGON CROWN on their must-read list, but I suggest reading the series in order. Ava Richardson is an American author who says she grew up loving books about dragons; it certainly shows. The tale is suitable for mature young adults or adults.
SUMMARY
In order to embrace her true nature, a young Dragon Rider must accept who she is—and where she came from.
Lila knows her people's way of life is dying, but trying to get Raiders to become Dragon Mercenaries is no easy task. Although the world around them is changing, many among the Raiders still cling to the old ways of piracy. When a desperate message arrives from the West Witches, Lila and her new friend, the eccentric, unseasoned magician Danu, must risk a mission to the island of Sebol to learn what they can of the new danger they face, a threat that menaces all the Western Isles.
To face it, Lila must leave her Raider past behind and become the leader Danu knows she was born to be. Knowing the crown of Roskilde holds the key to her destiny, and perhaps the key to defeating the deadly threat that is upon them, Lila must seize it. But to do so, Raiders and dragons will have to learn to trust each other—and Lila—as she leads the charge. Can Lila let go of fear and doubt and face the future, or will the only life she's known be destroyed?
---
What do you think about this review?
Comments
1 comment posted.
Re: Fast-moving tale of sea raiders and dragon battles

gud
my morri
(Sains Bury 11:50am December 6)
Registered users may leave comments.
Log in or register now!