"Everyone has a secret!"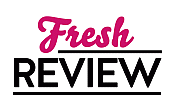 Reviewed by Viki Ferrell
Posted August 5, 2018

Thriller Crime | Inspirational Mystery | Suspense
Bodies are piling up in Washington, DC, but a strange coincidence links them all together. They are glowing and gooey, melting away from the inside. This can only be the work of the AFO (Arrow and Flame Order). Cole "Tox" Russell and SAARC (Special Activities Artifact Recovery and Containment) have been trying to shut down this group for several years now. As the FBI begins to work these cases, they learn there are similar ones popping up all over the world. But what is the common denominator?
Tox began transforming himself into Kazimir Rybakov several months ago, posing as a Mossad operative and infiltrating Mattin Worldwide in Moscow, Russia. SAARC believes that the head of this company, Nur Abidaoud, is also the head of the AFO. If Tox can extract the right intel on the AFO, SAARC can take them down. Working with the FBI, CIA, and DOD, SAARC goes into action following leads that are coming from Tox and Ram Khalon, his handler in Moscow. But Ram's sister, Tzivia, throws a monkey wrench in their plans when she shows up in Moscow, believing their father is being held there. Nur Abidaoud has lured Tzivia, an archeologist, to bring him a century old sword, the Adama Herev, that is believed will wipe out the Jewish race if one Hebrew is killed with it. Nur promises to release Tzivia's father if she succeeds. Can Tox and SAARC bring down the AFO before Tzivia finds the parts of this sword?
THIRST OF STEEL is an inspirational thriller whose storyline globe-hops from the US, to Russia, to the Congo, London, Latvia, and Israel. It is filled with international espionage and century old tales about Biblical artifacts. The diverse characters in this riveting story are strong, intense, and determined. The covert missions are spine-tingling and immersed with suspense. The storyline moves at break-neck speed, as the team spans the globe and uncovers one clue after another, then ties them together. Has the AFO infiltrated governments all over the world? Ronie Kendig brings us an extraordinary tale with this installment of her TOX Files series. She even incorporates a few romantic surprises! This is an adventure you do not want to miss!
SUMMARY
Dismantled centuries ago, the sword of Goliath is still rumored to thirst for its enemies' blood. Cole "Tox" Russell only wants to begin his life with Haven Cortes, but he must first complete a final mission: retrieve that sword and destroy the deadly Arrow & Flame Order.
The AFO, however, is determined to claim the sword. Wielding their father's life over Tzivia and Ram Khalon, they threaten to expose Ram's long-held and dangerous secret while demanding Tzivia locate the sword. With the Wraith team slowly being torn apart, things only worsen when Mercy Maddox, a new operative, emerges with the stunning news that the sword is tied to both Ram's secret and a string of unsolved serial murders.
Tox, Ram, and the others are forced to set aside fear and anger to focus only on the enemy. No matter the cost, Wraith must stop or take the enemy down with them.
Excerpt
Chapter 1

London, England

The old man trembled as he heard, but bade his followers yoke the horses, and they made all haste to do so. He mounted the chariot, gathered the reins in his hand, and Antenor took his seat beside him; they then drove through the Scaean gates on to the plain. When they reached the ranks of the Trojans and Achaeans, they left the chariot and with measured pace advanced into the space between the hosts.

Beside Joseph Cathey, the air stirred, and he released a long, grieved breath. "Could you not come during a less daunting part?" he muttered as he tugged down his reading glasses and looked up at his visitor. "And has anyone mentioned to you that it is impolite to appear twenty years younger than a man you outnumber by centuries?"

Ti Tzaddik grinned. "You are too easily riled, old friend."

"Old? Speak for yourself." Joseph tapped his book with a glower. "I should make like the son of Atreus: 'As he spoke he drew his knife across the throats of the victims.'"

"Good thing there are no victims here."

Joseph grumbled, setting aside his tattered copy of the Iliad. "Since you are not prone to coincidence . . ." He sighed and looked at the old text. Sensed the heaviness of the one who had joined him without so much as a rap at the door or even opening one. "I guess there is work to be done. The final work."

"Are you ready, Joseph?"

Joseph glanced down at the book. "They 'were too old to fight, but they were fluent orators.'"

"I am afraid, I am neither an orator nor too old. You must go to the Americans. Our enemies have hastened the search for the sword and set your apprentice on its path."

"Tzivia?" Joseph blanched. "How have they . . ." He groaned. "Her father."

"Aye. She must not return it to them, old friend. You know the consequences."

Joseph grunted, looking at the bookshelf. "That I do. But unless you are aware of things I am not, the final piece remains unaccounted for."

"That has not changed, but neither will I discount our enemy's fervency this time. You know what hour draws nigh, and the way the air buzzes . . ." Tzaddik shook his head and rubbed the back of his neck. "I have not felt this in a very long time."

"Nor I."

Tzaddik stiffened. "We must meet their efforts head on. Go to them. Have them search for the sword."

"How?" Joseph complained. "They are rigid in their thinking. If there is no crime, if there is no activity—"

"There is. When you go, they will know it."

With a labored sigh, Joseph watched his friend rise, and with him went his blood pressure. "You're not going to tell me more than that, are you? Always with the mysteries."

"I trust you to sort it out. If I show it all to you—"

"Yes, yes." Joseph waved a hand. "Importance is lost and all that." He couldn't believe he was stepping into this again. But what did he expect? "Am I going to survive this one?"

"Were this battle about you, perhaps I would offer assurance, but as the battle is Gulat's blade and ensuring the assassins do not rise again, I can only give one promise."

Eyebrows raised, Joseph looked at him expectantly. "Not especially reassuring, that. Go on."

"'Death and destruction shall be theirs . . .'"

Joseph laughed. "Idomeneus." He nodded. "You chose well, old friend. He is one of the few alive at the end of the story."

"Why do you think I quoted him?"

****

Moscow, Russia

Deserving to die and wanting to die were two entirely different things. A greater desire—to live!—propelled her down the dirty streets of Moscow. Shoes slapping the pavement, she bolted from an alley into the dark, yawning emptiness of a street. Sprinted toward a narrow passage.

From the shadows, a form coalesced. His shape was distinctive. Though there were no lights, she saw him. Knew him. Remembered his hands around Nadia's neck.

Tzivia Khalon skidded to a stop, her feet sliding out from under her. She fought for purchase, using a wall to shove away from him.

"Ostanovis!" he shouted.

Ha. Right. She wasn't stopping. Not for anyone, especially the guy who'd just murdered the only friend she had in this godforsaken country. Tzivia threw herself around and sighted her exit. Lunged.

Three men manifested from the void. Tall buildings on all sides had her surrounded.

Darting right, she pulled in a hard breath. Walls hemmed in her front. Men behind.

Trapped.

She cursed her carelessness, her desperation, as she scanned for an exit. A gutter. Fence. Fire escape. Anything! Yet the night closed in, drawing the men and her death near.

Nerves thrumming, she swung around. Faced the converging four. They arced out in a solid mass of muscle and threat that prevented her from escaping.

It wasn't in her nature to give up. Still, four to one . . . "Not exactly a fair fight," she muttered, gauging her opponents. Three average-sized men. One a little taller than her brother, Ram, but shorter than Tox Russell. Beefier than both. Beneath his jacket bulged the imprint of a weapon.

Yet he hadn't drawn it.

So you aren't here to kill me. Good to know. Their orders must be to leash and retrieve, the way one might a stray dog. Drag her back to their alpha.

The biggest man stalked closer. When he came into the wan light of a streetlamp, he hesitated. Darted a look up, as if the beam seared his dark soul. The illumination had an eerie effect, tracing thick, calloused fingers that danced in his eagerness to kill.

Time to plan. First she had to get the giant to her left talking. Force him to engage his brain by asking him a question, which would give her a one-tenth of a second head start. As soon as his mouth opened to answer, she'd lunge. Wicked-fast kick to the groin.

He'd bend, protecting the family jewels, bringing him down to size. She'd close the distance and drive two sharp elbow strikes to his temple. If that didn't take him down, it would at least stun him. Then she'd use her blade. End him. She hated the thought, but he'd spared no mercy with Nadia, and she could not risk being captured.

During his takedown, a task of two to three seconds, the others would be so stunned at the flurry of violence she unleashed on their leader that it would lengthen their reaction time. Thereby giving her the necessary edge.

The stench of rotting waste swept her nostrils, awakening her. Alerting her to movement. They were advancing.

Ready or not . . . Tzivia kept her hands at her side, loose. Comfortable. Trying to give them false confidence, she skated around a nervous look. "What do you want?" she shouted in Russian, making her voice pitch.

The giant drew up his chin. Eyed her lazily. "Ty malen'kiy —"

Tzivia surged. Snapped a hard front kick between his legs. The giant doubled and groaned.

Sliding in closer, she twisted her torso. Drew up her left arm. Rammed her elbow into his temple with a shout. "Hiya!" Again. "Hiya!" Her shout was psychological. Her blows physical. Nailing him on two fronts.

Moaning, he stumbled, his faculties compromised.

As the giant wobbled to the ground, another fist flew. The strike collided with her cheekbone.

Jarred, Tzivia grabbed the forearm. Twisted it as she caught the back of the attacker's neck. Hooked him around, forcing him to kneel, spine against her knees. She arched his arm up over his head. Even as he howled at the pain of the maneuver, a third man came out of his stupor. Started at her.

Holding tight to her prisoner, Tzivia drove her heel into Third's face. Knocked him around. He face-planted. She focused on Two, tangled in her firm grasp. He was reaching for something. No doubt a gun.

Hauling his arm higher, Tzivia realized time was her enemy.

The pistol came up.

She whipped out her KA-BAR. Drove it into his neck. In a flash, she sheathed the knife, snatched the gun from his limp hand, and spun to the others—Three and Four were gauging her. Staring down the barrel as the slack-jawed men shook themselves gave her time to gather her own wits. She dared them to come. She'd had enough. All she wanted was to save her father. Was it so much to ask?

Three bolted back down the alley.

Four went right.

Tzivia pivoted. Aimed at Three and fired. The suppressed crack wasn't silent but close enough. He tripped yet struggled on. She sighted lower, where he lay scrambling on the ground, and fired again. He slumped flat.

Feet beat a hard path away from her—to the right. The fourth man. She whirled. Darkness warred with her need to protect herself.

A shape blurred at her. Unprepared, Tzivia took the impact in her side. Pain exploded, but she shoved it away. Focused on her attacker, the giant. Furious, she shifted her stance. Glowered beneath a sweaty brow. Threw a right hook straight into his liver to inflict a shockwave of fiery agony.

A gargled scream preceded his fall. But he staggered back to his feet.

She sliced her knife-hand at his throat. He clutched his neck as he went down, gasping. Dying.

But only as she staggered back did the rage of adrenaline surrender to a searing, unrelenting pain. She glanced at her side. Dark crimson spurted from a wound just above her hip. She flicked her gaze to the giant, to the bloody knife dangling from his hand. Stunned that he had stabbed her when she'd nailed his throat.

Gripping her injury, she stood in the alley, sensing the oncoming adrenaline dump that would weight her body in exhaustion. Her limbs felt rubbery. Shuddering through a breath, Tzivia swiped a hand across her sweaty brow. She needed help. Needed . . .

Omar.

A deep, empty ache rose within her. She closed her eyes. Reached for him, for someone. Anyone. For comfort. Reassurance. But she was alone. As it had been for the past six months. Since she'd forsaken everything to seize a tip breathed in passion.

A scream jolted her back to the present. A woman stumbled toward the man Tzivia had shot first. Fists in the air, she railed at Tzivia.

The distant bells of the Cathedral of Christ the Savior gonged their summons. Signaled that her time was up.

"No," she whispered. Tzivia's heart kick-started. It would take at least ten minutes to reach the cathedral. She'd already missed the appointment. But he'd wait. He had to. Because she had what he wanted.

Tzivia made for the alley Four had fled down. Slipping the gun into her waistband at the small of her back, she shifted into a jog. Pain pinched her side. Each step spilled warmth down her hip, saturating her pants. The alley emptied into a tight passage that skimmed her shoulders and dumped her onto a well-lit road, wet from a fresh rain. A trolley clanged past.

Minarets with white plaster bell towers gleamed over rooftops and served as a beacon. At this late hour, few walked the dark streets. Tzivia hung back, scanning for Four. Heavy air threatened more rain, but she forbade it until she reached the cathedral. She skirted buildings, staying close to walls and shadows, then broke into a run, grimacing at the fresh squeeze of pain. Cursing the man who'd stabbed her, she wondered how she'd missed his knife. Hadn't even seen it coming.

Curse yourself. She'd brought it on herself, coming here, believing she could actually do this alone. But she hadn't wanted to hear Ram's remonstrations. Didn't want him clobbering her ears with his chastisements, telling her to let it go. That they must accept the truth—their father was dead.

That was what everyone had thought of Tox Russell for four years. Turned out he wasn't dead. She was now very close to proving her father wasn't either.

"Fool's hope," Ram growled.

Then I will be a fool! Because she could not give up on this, not when Omar relinquished the secret of this city's name in his sleep. Even as a girl, she hadn't believed her father was dead. There was no proof, just the ardent—albeit naïve—hope of a daughter to see her father again. Over the years, that hope had bloomed into stubborn determination that he was alive.

The tower grew as she closed the distance, until finally the glittering white cathedral glared at her. The cobbled footbridge summoned her across the Moscow River and into the sanctuary.

With relief, she started forward, aware of her surroundings. Cars and trams added to the noise of the city scampering around the luxurious site. By this time most tourists were gone. Crossing the footbridge with its evenly spaced lamps made Tzivia feel exposed. Surely they wouldn't attack here on the cathedral steps.

Illumination grew, as did her hopes that he still waited. She eyed the two men in long, black trench coats waiting just inside the wrought-iron fence—more confirmation that her contact was still here.

It wasn't a sanctuary, not for her. This was where she'd sell her soul to Nur Abidaoud.

Bolstering her courage, she crossed the open courtyard filled with people who'd come for the midnight mass. The guards chatted quietly, each drag of their cigarettes lighting their faces. Fierce. Discerning. Both straightened, locking onto her and dropping their cigarettes. Weapons bulged at their sides, but they didn't reach for them. Or stop her.

Tzivia swallowed as she climbed the steps, the wet squish of her pants seeming to echo in the strangely quiet area.

Too quiet. Quickly, she stepped inside. She wobbled, momentarily taken aback by the enormity of the cathedral and its lavish, brightly colored stained glass. She might not understand religious fervor, but she could appreciate the beauty of cathedrals. Just as she had reveled in the beauty of archaeological finds. Like the one she'd hidden before this fateful errand.

The ominous drone of voices filtered from the main altar, where—like cultists chanting in unison—the churchgoers offered prayers to the white arches, gilt ceilings, and massive murals.

She walked the corridor to the cordoned-off area where worshipers peered over their shoulders at her, brows knotting. What were they . . . ?

A fresh squish of her pants made her check the wound. She was relieved to find the black tactical pants concealed the blood sliding down her leg, but she was probably leaving a trail. Smart, Tzi. So smart.

Curling her elbow over the stab wound, she kept her gaze low, searching for Nur. He was there, on the far right. Moving toward her target, she continued down next aisle, then shimmied to his side, gaze on the priest directing young men in robes. With a breath, she clasped her hands.

"You are late."

Teeth clenched, she kept her face impassive. "I am here."

"You have it?" he asked as the believers chanted in Latin.

"Would I be here if I did not?" she hissed, cringing as she thought of the man she toyed with.

"Where is it?"

"You will not get it until I get what I want—my father. Alive."
---
What do you think about this review?
Comments
No comments posted.

Registered users may leave comments.
Log in or register now!