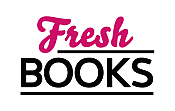 No fooling, it's April books!
"The glitz and glamour of the 1950s come fabulously to life!"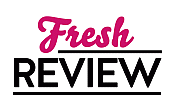 Reviewed by Danielle Dresser
Posted August 4, 2018

Daughter of self-made hotelier, Kitty Tessler wants nothing more than to be accepted into New York's high society set. Fashionable, witty, and vivacious, Kitty's considered "new money," and knows the only way she'll ever be a true socialite is by marrying into a family with old money. Her father tells her she has to marry his second-in-command, Andre, to keep the hotel business safe, but Kitty finds Andre boring and in no way helpful in her crusade to rise to the top. To avoid marrying Andre, Kitty sets her sights on Charles Remington, the incredibly wealthy but womanizing fiance of her best friend, Henrietta Bancroft. Kitty decides this will save her dear Hen from a terrible marriage, and also solidify her place among the elite.
When Kitty meets Max, the leader of the house band in her father's wildly successful Miami nightclub, her plan starts to crack. At first, Kitty thinks Max is the type of man she'd never find attractive. But, when looking for a lark, and still wanting to convince her father she's considering marrying Andre, Kitty and Hen follow the band and Andre to Miami, and eventually to pre-revolution Cuba. There, Kitty not only falls in love with the rich culture, but she also falls for Max as he shows her there's more to the world than the perfect dress or being seen at the right party. Will Kitty finally put aside her socialite ways for a chance at true love?
Amber Brock brings 1950s glitz and glamour fabulously to life in LADY BE GOOD! The descriptions of gorgeous dresses, ornate hotel decor, and steamy Miami and Havana nights shine throughout this novel. Kitty takes some time to warm to; she's manipulative, sheltered, and headstrong, but incredibly entertaining! However, it is satisfying to see her worldview change as the book tackles class struggle and racial prejudice during this time period. The plot is a tad slow-moving, but picks up once Kitty's romance with Max begins, as well as the change in locale. In Cuba especially, Kitty sees the unrest outside of her small world in New York. This makes a fun and easy beach read!
SUMMARY
Set in the 1950s, Lady Be Good marks Amber Brock's mesmerizing return, sweeping readers into the world of the mischievous, status-obsessed daughter of a hotel magnate and the electric nightlife of three iconic cities: New York, Miami, and Havana.
Kitty Tessler is the winsome and clever only child of self-made hotel and nightclub tycoon Nicolas Tessler. Kitty may not have the same pedigree as the tennis club set she admires, but she still sees herself as every inch the socialite--spending her days perfecting her "look" and her nights charming all the blue-blooded boys who frequent her father's clubs. It seems like the fun will never end until Kitty's father issues a terrible ultimatum: she may no longer date the idle rich. Instead, Kitty must marry Andre, her father's second-in-command, and take her place as the First Lady of his hotel empire. Kitty is forced to come up with a wily and elaborate plan to protect her own lofty ideas for the future, as well as to save her best friend, Henrietta Bancroft, from a doomed engagement; Kitty will steal Henrietta's fiancé, a fabulously wealthy but terribly unkind man from a powerful family--thereby delivering the one-two punch of securing her now-fragile place on the social ladder and keeping her friend from a miserable marriage.
Then Kitty meets Max, a member of a band visiting New York from her father's Miami club, and her plans take a turn. Smitten, but still eager to convince her father of her commitment to Andre, Kitty and Hen follow Max, Andre, and the rest of the band back down to Miami--and later to Cuba. As Kitty spends more time with Max, she begins waking up to the beauty--and the injustice--of the world beyond her small, privileged corner of Manhattan. And when her well-intended yet manipulative efforts backfire, Kitty is forced to reconsider her choices and her future before she loses everyone she loves.
---
What do you think about this review?
Comments
No comments posted.

Registered users may leave comments.
Log in or register now!