"Thought-provoking lessons of the past"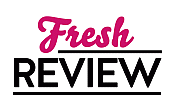 Reviewed by Clare O'Beara
Posted July 7, 2018

Romance Historical | Women's Fiction Historical
A child sees a truckload of young children arrive at her school. These are not playmates; they are Indian children from the reservation, and her missionary parents intend to teach them. The year is 1881 and the location Wisconsin, and neither young Alma nor the newcomers are allowed to talk back to their elders. Alma questions the changes imposed on the Indian children, but is told "it's for their own good."
BETWEEN EARTH AND SKY skips forward to Philadelphia of 1906, when one of the children, Harry Muskrat, has been charged with murder. Alma, married to lawyer Stewart Mitchell, reads about it in the newspaper and asks her husband to make inquiries. She considers it likely that her Indian friend has been framed.
Reading about the callous handling of the Chippewa children is unsettling; we know it would not happen nowadays, and at least the boys and girls were not given infections nor starved. But stuffing a child's mouth with lye soap? Some readers may find these scenes distressing, as Alma did; Alma herself is treated little better. Small wonder that the lonely, curious girl enters the secret world of her classmates outside school. This part I did enjoy.
Stewart seems like a sensible, forbearing man. I am just surprised that he didn't know about checking his lame horse's hoof for stones as this would surely have been common knowledge. Other details are pressed like flowers in the pages of this book, preserving customs and aspects of life, intricately researched. We see many words of Native languages, inquire about land allotments, and peer around corners of neglected old forts. The author Amanda Skenandore tells us that she based her tale on historical cases, amalgamated and fictionalized.
Gentle Alma is easy to like and admire, a woman of her time throughout, revealed as still somewhat naïve when adult. BETWEEN EARTH AND SKY would be a useful read for book clubs and can be seen to relate to issues of environmental despoliation today. We need to learn from lessons of the past, not blot them out, and some readers will undoubtedly be unfamiliar with aspects of the history which is the backdrop for the actors. I admire Amanda Skenandore for her careful research and skillful writing.
SUMMARY
In Amanda Skenandore's provocative and profoundly moving debut, set in the tragic intersection between white and Native American culture, a young girl learns about friendship, betrayal, and the sacrifices made in the name of belonging.
On a quiet Philadelphia morning in 1906, a newspaper headline catapults Alma Mitchell back to her past. A federal agent is dead, and the murder suspect is Alma's childhood friend, Harry Muskrat. Harry—or Asku, as Alma knew him—was the most promising student at the "savage-taming" boarding school run by her father, where Alma was the only white pupil. Created in the wake of the Indian Wars, the Stover School was intended to assimilate the children of neighboring reservations. Instead, it robbed them of everything they'd known—language, customs, even their names—and left a heartbreaking legacy in its wake.
The bright, courageous boy Alma knew could never have murdered anyone. But she barely recognizes the man Asku has become, cold and embittered at being an outcast in the white world and a ghost in his own. Her lawyer husband, Stewart, reluctantly agrees to help defend Asku for Alma's sake. To do so, Alma must revisit the painful secrets she has kept hidden from everyone—especially Stewart.
Told in compelling narratives that alternate between Alma's childhood and her present life, Between Earth and Sky is a haunting and complex story of love and loss, as a quest for justice becomes a journey toward understanding and, ultimately, atonement.
---
What do you think about this review?
Comments
No comments posted.

Registered users may leave comments.
Log in or register now!