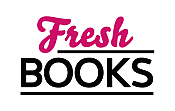 Lots of Love in February
"A dazzling and intriguing historical mystery!"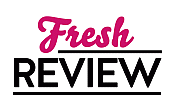 Reviewed by Danielle Dresser
Posted July 2, 2018

Skilled cook for a noble family in London, Kat Holloway never seems to be far from scandal. When her employer, Lady Cynthia, asks Kat to help her dear friend from a devious plot involving stolen antiques, Kat is hesitant but knows Cynthia would only come to her if she were truly desperate. But without any leads to prove her friend's innocence, Kat and Cynthia are unsure of how to proceed without implicating themselves and their household in yet another scandal.
Kat turns to the dashing Daniel McAdam, who is always one step ahead of the police. Already working in a pawn shop where some of the missing antiques have turned up, Daniel is forced into hiding when a murdered body is discovered there, and he's a suspect. Kat, Cynthia, and the rest of London society are worried more priceless artifacts will be stolen... and more people will wind up dead.
SCANDAL ABOVE STAIRS continues Jennifer Ashley's dazzling historical mystery series, Below Stairs. While readers don't need to have read book one in the series to understand what's going on, I do think it would enrich the overall reading experience. Kat Holloway is a stalwart heroine, and while she can be a reluctant amateur detective, she is always willing to stand up for what is right. Daniel McAdam is as mysterious as ever, but readers are treated to some insight into his past, and Kat begins to understand more about Daniel's motivations, as well as feeling closer to the man she has come to care for deeply. New characters, like Kat's kitchen assistant, Tess, are a treat to get to know and checking in with recurring characters like Daniel's son James, his friend Elgin Thanos, and of course, the unusual Lady Cynthia is like catching up with old friends. As always, the upstairs/downstairs aspect adds another layer of intrigue while Kat is trying to find her way through these mysterious events. I'm looking forward to many more mysteries to be solved by Kat Holloway!
SUMMARY

A mystery of stolen antiquities has Kat Holloway setting aside her apron once again for the intrigues of the upper echelons of Victorian London

Priceless artwork has gone missing from the home of a wealthy baronet, and his wife stands to take the blame. When Kat's employer asks for help in clearing her friend's name, Kat trades her kitchen for the homes of Mayfair's wealthiest families. Soon antiques are disappearing not only from the extravagant households of connoisseurs and collectors, but from the illustrious British Museum.

As the thefts increase in frequency, Kat calls upon her friend Daniel McAdam, who has already set himself up in a pawnshop on the Strand as a seedy receiver of stolen goods. When a man is murdered in the shop, Kat must use all of her wits to see that the thieves are caught and justice is done.
---
What do you think about this review?
Comments
No comments posted.

Registered users may leave comments.
Log in or register now!