"The perfect ending to a captivating romantic suspense series..."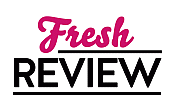 Reviewed by Patti Loveday
Posted June 29, 2018

BROKEN PROMISE, the third and final book in the Sons of Broad series by Tara Thomas does not disappoint! This romantic suspense series got better and better with each book, and I was happily surprised by this ending. I loved seeing the character growth and development with each book, and BROKEN PROMISE is by far my favorite.
Following along as Alyssa Adams takes many ups and downs with her career as a police officer, watching relationships evolve, and the suspense that comes with her work has made this a remarkable series. A story that as just as much about suspense as it is about family drama among siblings. BROKEN PROMISE ties up all the loose ends and finally, the siblings come together and get along. The characters are well developed and have interesting backstories that help tell the overall story. The plot keeps up the pace with the two previous books in this series, but BROKEN PROMISE helps tie up the story with unexpected reveals and surprises. You will enjoy the twists and turns as the suspense level rises with many unknowns that lurk on each page. This is a book that is sure to keep you up all night reading because you cannot put it down. The mystery is perfect, but I would have loved to see a bit more romance to help balance out some of the nail-biting plot points.
Tara Thomas has a way of writing that is relatable and realistic, making BROKEN PROMISE a real page- turner. A story with suspense on every page, drama like no other, and unbelievable character growth make this the perfect ending to an incredible journey.
SUMMARY
In this next novel in the explosive, brand-new romantic suspense Sons of Broad series from Tara Thomas comes a novel of deadly secrets and hidden danger. In the sultry streets of Charleston, one family, ruled by its powerful, take-no-prisoners sons, has risen to the top. But a merciless enemy is out to destroy them…and everyone they hold close…
Exclusive bonus content available only in the print edition!
SHE SWORE TO KEEP HER PROMISES.

BUT CAN SHE KEEP THEM SAFE…AND PROTECT HER HEART?
Charleston Police Officer Alyssa Adams made a promise years ago to protect innocent women from harm. Now, she won't rest until she can reunite every lost daughter with her family. Bring closure to every grieving husband. And, most of all, find out what happened the night her own sister disappeared, more than ten years ago…
As the eldest of the Benedict brothers, Kipling will stop at nothing to protect his family from a threat that aims to destroy them once and for all. But when a long-lost sibling is kidnapped by a powerful adversary, Alyssa is the only one he can turn to to get her back.
As Alyssa and Kipling band together to find their lost siblings, a powerful attraction builds between them that they can't ignore. As the truth comes to light, will one broken promise tear them apart?
---
What do you think about this review?
Comments
No comments posted.

Registered users may leave comments.
Log in or register now!