"Can a killer be caught or will personal relationships get in the way?"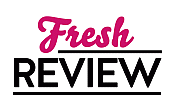 Reviewed by Patti Loveday
Posted June 28, 2018

Thriller | Inspirational Romance
The third book in the Memphis Cold Case series by Patricia Bradley is titled JUSTICE BETRAYED. This highly anticipated romantic suspense novel is sure to keep you up at night with danger lurking around the corner and unexpected twists and turns with each page you read. A suspenseful mystery that can easily be read as a standalone novel.
Bradley has created a story that is truly fascinating with a villain that is extremely difficult to figure out. Just when you think you know what is going to happen next you turn the page and the shock of surprise sets in. A plot line that is sure to keep you on your toes never knowing what is about to happen yet having that suspension that something is about to happen.
An interesting and complex group of characters with hidden agendas and unresolved feelings making it hard for them to find a killer when all they want to do is keep their partner safe. What could go wrong? Will old unresolved feelings get in the way of the truth or can work and personal life be separate? How about an Elvis tribute artist that cannot be trusted. When things start to close in around the killer another death occurs. Bradley writes a wonderful suspenseful mystery that is full of spine-chilling tension and drama of a love that never was but should have been.
JUSTICE BETRAYED is a real page- turner! I could not put it down until I found out who the killer is. I was surprised at the killers reveal and the reasons behind the killings. The perfect suspenseful, on the edge of your seat story with a hint of romance. JUSTICE BETRAYED is a remarkable read that once you start you cannot put down. I look forward to reading the next book in this series.
SUMMARY
It's Elvis Week in Memphis, and homicide Detective Rachel Sloan isn't sure her day could get any stranger when aging Elvis impersonator Vic Vegas asks to see her. But when he produces a photo of her murdered mother with four Elvis impersonators—one of whom had also been murdered soon after the photo was taken—she's forced to reevaluate. Is there some connection between the two unsolved cases? And could the recent break-in at Vic's home be tied to his obsession with finding his friend's killer?
When yet another person in the photo is murdered, Rachel suddenly has her hands full investigating three cases. Lieutenant Boone Callahan offers his help, but their checkered romantic past threatens to get in the way. Can they solve the cases before the murderer makes Rachel victim number four?
---
What do you think about this review?
Comments
No comments posted.

Registered users may leave comments.
Log in or register now!