"Jane Bunker searches for a missing student who never got home after a meeting a friend..."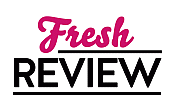 Reviewed by Magdalena Johansson
Posted June 26, 2018

Thriller | Mystery Woman Sleuth
I'm always on the lookout for a good mystery series and I've had my eyes set on trying out this series for some time. What's not to like? A small-town mystery with a female deputy sheriff who also works part-time as an insurance investigator. As a big mystery fan was I was curious and wanted to see if this series would work for me.
BIMINI TWIST is the fourth book in the Jane Bunker Mystery series. As a new reader did I find the book very easy to get into with the characters explained along the way. Jane Bunker has been in Green Haven a year now after moving there to take a job as a deputy sheriff after a failed relationship. She's mostly fighting a war against drugs, but in this story she is told to cut down on the hunt since she is so successful that it could affect tourism. Instead, she is tasked with looking for a missing foreign exchange student who is working extra at the Bar Harbor Inn. And, this missing people search soon evolves when another person goes missing.
I would say that if you have previously read and loved these books, then you will enjoy BIMINI TWIST. The story is easygoing, with Jane finds herself attracted to a captain that may or may not be involved in the case. If you are looking for a story with a budding romance, a mystery involving missing people and some mysterious deaths, then you have found the right book to read!
SUMMARY
It seems like everyone in Green Haven knows that Jane Bunker has scored an invite to the ultra-exclusive Summer Solstice Soiree—and they all assume she'll be in attendance, as one of the few eligible single women in town. Of course, that's the last place Jane would like to be; hobnobbing and making small talk with the upper crust isn't exactly her idea of a good time. She prefers to put in her hours working as an insurance investigator, and part-time as the deputy sheriff. When she gets to work one morning, the sheriff asks her to take a break on her personal war on drugs—it seems that she's been so successful catching dealers and interrupting the flow of drugs in the area that she's called too much attention to just how bad it's gotten, and the community is worried that all the attention on the drug trade will deter the summer tourists that Green Haven so badly needs to keep the economy going.
Instead, Jane takes on a missing person case—a young woman working at the Bar Harbor Inn has disappeared. The Inn employs foreign exchange students from all over the world during the busy summer season, and the missing Bianca Chiriac is one of them. When it becomes clear that Bianca isn't just sleeping off a late-night party, Jane is plunged into the underbelly of the resort town, and must find the missing woman before the worst happens.
---
What do you think about this review?
Comments
No comments posted.

Registered users may leave comments.
Log in or register now!