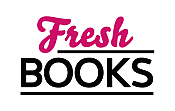 Curl up with a great March read!
"Another emotional and lovely Wind River novel!"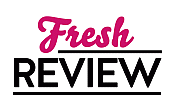 Reviewed by Kim Roller
Posted June 8, 2018

Romance Western | Romance Contemporary
Lyndsay McKenna takes us back to the Wind River series and to the Bar C for the story of Harper Sutton and Tara Dalton, who, like all the wranglers and owner of the ranch, are Military Veterans battling PTSD since their discharge from the service. The book brings you to an emotional turmoil with all that Harper and Tara are dealing with separately and together, even though they're extremely attracted to each other from the being.
Tara ran away from memories of the past by entering the service and it all returns when she comes home to the Wind River Valley. While trying to deal with her past she becomes reacquainted with her best friend Shay who owns the Bar C. While working at the ranch she is teamed with Harper, who is dealing with emotions from a divorce, along with his own PTSD. As they get to know each other, they realize that they have a lot in common. Later, on a hike, they run into a bear and are put in a deadly situation, which triggers Harper's PTSD. Luckily, Tara is there to help him through it, and the experience brings them closer together. With the help of a local therapist, Tara is gaining some control over her PTSD, but she still has to deal with the past. Even though these situations make both of them realized how much they mean to one another, Haper and Tara will have to find a way to be truthful and admit they are falling love. Will they be able to bury their demons, overcome obstacles at work, and make things official? I am a big fan of Lyndsay McKenna's writing, and LONE RIDER is no different. I look forward to the next installment in the Wind River series!
SUMMARY
No one can outrun the past forever . . .
As a combat photographer in Afghanistan, Tara Dalton saw things she wonít ever forget, as much as she would like to. And after returning Stateside, she canít fight her way past the PTSD thatís haunted her ever since. Desperate to make a change, she joins her old friend Shay at the Bar C Ranch, where a group of ex-military vets are putting their lives back together one step at a timeó including one strong, gentle bear of a man who makes her feel safer than she has in years.
Harper Sutton fell farther than he ever imagined after his tour of duty as a medic was up, and heís not proud of it. But at the Bar C, heís doing work that means something, and heís training to be a professional paramedic. Thatís enough to concentrate on, until Tara comes to share his place at the ranch. The shadows in her eyes are darker than simply memories of war, and every moment he spends with her opens up parts of himself heíd thought long dead. But as Taraís troubled past threatens the present, it will take trust in each other to fight for a future togetherÖ
---
What do you think about this review?
Comments
No comments posted.

Registered users may leave comments.
Log in or register now!