"A riveting tale about searching for ancient religious relics!"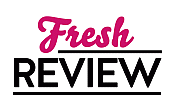 Reviewed by Viki Ferrell
Posted May 20, 2018

Cal Donovan is a professor of religious history at Harvard University in Boston. He's written several books and papers, but he is most noted for his book on the history of stigmata. Stigmata is a condition in which marks appear on a person's body like the marks left on Jesus Christ's body after his crucifixion. When this condition afflicts a priest in Italy, Cal is summoned by the Vatican to investigate this unusual phenomenon. Padre Giovanni Berardino has become a celebrity in his small parish.
Cal flies to Italy and visits the priest whose wrists are constantly bleeding. After his interview with Padre Gio, Cal visits his family and the places Giovanni has recently been. His investigation leans toward believing this is truly a stigmata and not self-inflicted or self- promoting on Padre Gio's part. Cal delivers his written findings to the Vatican, but is asked to amend them to saying his investigation is inconclusive. Cal is now wondering why they asked him to investigate in the first place. After returning home, Cal learns that Padre Gio has been kidnapped. He immediately flies back to Italy to see if he can assist in finding the priest.
The beginning of SIGN OF THE CROSS toggles from the current day story back in time to the stories of the men who are eventually involved in the kidnapping of Padre Gio. This backstory lays the groundwork for the plot coming together at the conclusion. It appears a little disjointed at the start, but blends very nicely as you get further into the storyline. I chose this book because I am a Dan Brown fan, and it certainly did not disappoint. The action moves from Italy to Germany and then to other European countries in search of the truth about Padre Gio's condition and his kidnapping. The characters are all strong and believable, and their personalities help to fuel the plot as it moves to a surprising conclusion. Glenn Cooper gives us a riveting inspirational story that will make a great summer read.
SUMMARY
Introducing Harvard professor Cal Donovan in the first of an intriguing new series of religious conspiracy thrillers.
Responding to an urgent summons from the Vatican, Harvard professor of religion and archaeology, Cal Donovan, flies to Italy to interview a young priest who has developed the stigmata of the crucifixion. Stunned to discover that the priest's condition may be genuine, Cal determines to uncover the cause of the mysterious wounds.
But Cal is not the only one. When Giovanni is kidnapped from his church at dead of night, Cal comes to realize that the priest holds the key to an earth-shattering secret: a secret which a shadowy nationalist organization is desperate to control. Teaming up with Giovanni's sister Irene, Cal must unravel the mystery and track down Giovanni in a perilous race against the clock … before an apocalyptic catastrophe is unleashed.
---
What do you think about this review?
Comments
No comments posted.

Registered users may leave comments.
Log in or register now!