"Two lost souls find each other in this steamy read!"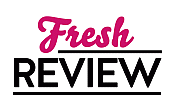 Reviewed by Helen Williams
Posted May 15, 2018

Romance Erotica Sensual | Romance Sports
HOOKED ON YOU by Kate Meader is the fourth book in The Chicago Rebels series about the three sisters who inherit a hockey team that they have to run together. The two older sisters knew their father and grew up with him. The younger sister never met her father. So, not only does she have to get used to living in a new environment, but she also has to become familiar with two half-sisters.
This is the story I have been looking forward to reading because Violet is fiery, sassy, and says exactly what she's thinking. Bren is gruff and doesn't want to be bothered. It is a fun read, but it deals with the serious reality of cancer and the physical, as well as the psychological and emotional, effects. There is also a lesson in how alcoholism touches so many avenues in a person's life. This series showed how alcoholism nearly destroyed the team. It nearly destroyed that team member and his family. The Chicago Rebels is a great series about team members and family being there providing moral support and tough love when needed.
Violet Vasquez never met her father, but she is in a precarious place at the moment. So when she learns that her father has left his beloved hockey team to her and her two half-sisters she decides to make the best of an unexpected opportunity. She has no interest in overseeing a bunch of hockey players but changes her mind when she lays eyes on the captain of the hockey team.
Bren St. James is working hard to get his life and career back on track after alcohol almost destroyed it. With the help of his team he is heading in the right direction with his career. But more than anything Bren wants and needs to rebuild his relationship with his two daughters. The last thing he needs right now is to become involved in a relationship. But avoiding sexy, feisty Violet is more than he can control.
This is a great story about two lost souls. Even though Violet tries to appear like she has no worries, a health scare shows just how vulnerable she is. Bren knows that alcohol will always be an issue for him. He still has guilt over how low his drinking took him and worries how it will affect his relationship with his daughters. These are two unlikely personalities that turn out to be just what they each need.
SUMMARY
Violet Vasquez never met her biological father, so learning he left his beloved hockey franchise—the Chicago Rebels—to her is, well, unexpected. Flat broke and close to homeless, Violet is determined to make the most of this sudden opportunity. Except dear old dad set conditions that require she takes part in actually running the team with the half-sisters she barely knows. Working with these two strangers and overseeing a band of hockey-playing lugs is not on her agenda…until she lays eyes on the Rebels captain and knows she has to have him.
Bren St. James has been labeled a lot of things: the Puck Prince, Lord of the Ice, Hell's Highlander...but it's the latest tag that's making headlines: washed-up alcoholic has-been. This season, getting his life back on track and winning the Cup are his only goals. With no time for relationships—except the fractured ones he needs to rebuild with his beautiful daughters—he's finding it increasingly hard to ignore sexy, all-up-in-his-beard Violet Vasquez. And when he finds himself in need of a nanny just as the playoffs are starting, he's faced with a temptation he could so easily get hooked on.
For two lost souls, there's more on the line than just making the best of a bad situation… there might also be a shot at the biggest prize of all: love.
---
What do you think about this review?
Comments
No comments posted.

Registered users may leave comments.
Log in or register now!