"Sometimes identity theft can bring you the love of your life"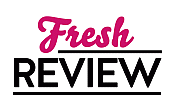 Reviewed by Kim Roller
Posted May 11, 2018

ALL'S FAIR IN LOVE AND WOLF takes you back to Terry Spear's the Silver Town Wolves series for another look at life as a shifter in a close knit pack. This book centers on how a case of identity theft can bring you the love of your life. Even though this was the first time that I've read this particular part of the series, I had no trouble following the lives of the Silver boys and their family and friends in Silver Town. Silver Town is a unique town in Colorado that is completely wolf run and owned. This book is the story of Jenna and Sarandon who weren't looking for true love, but they find it in the most unusual way.
Jenna is a Fugitive Recovery Agent and on a case to bring in the identity thief who cost their family business a considerable amount of money since he skipped out on his bail, using a forged deed to a piece of land. Sarandon is taking a couple of weeks off of his tour business to come up with some adventurous ideas to take people on. Going up to a pack owned cabin for a rest he's coming back from a run when he realizes someone is near. He decides to face the person in human form instead of wolf. He finds Jenna holding a rifle on him, thinking it might be a woman his brothers have sent he's not too worried. It becomes serious when he realizes she's planning on taking him in. When his cousin comes along and finds them in a unique position he thinks its funny. It's the first time she's been captured and finding out Sarandon is a wolf throws Jenna. She bides her time because she's outnumbered and knows that she'll be dealing with his pack. After meeting two of his brothers and other members of the pack Jenna is still holding back on whether he's innocent or not, but when she sees how everyone rallies around Sarandon she begins to believe he's innocent. They start to work together with his pack to find the real thief.
I always look forward to reading Terry Spear's books. They are entertaining, funny, and show what true love can be like and how you just know when you've found the right person and wolf for you. I can't wait to read the next book in the Silver Town Wolves series and any other shifter books her imagination can come up with. I'm just sorry I got such a late start in reading her books.
SUMMARY
The Silver Town wolf pack has your back
Wolf shifter Sarandon Silver's in trouble with the law, and bounty hunter she-wolf Jenna St. James is determined to bring him in for trial.
Lucky for Sarandon, the entire Silver Town pack is ready to fight for his innocence. But until the case is solved, Jenna's sticking to Sarandon like glue...
---
What do you think about this review?
Comments
No comments posted.

Registered users may leave comments.
Log in or register now!