"Drama on the open range in this contemporary romance"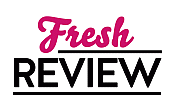 Reviewed by Clare O'Beara
Posted May 6, 2018

Romance Western | Romance Contemporary
The Lazy S Ranch series began with COWGIRL, UNEXPECTEDLY, and continues now with the definite requirement for a good man -- MUST LOVE HORSES. Bryan Wilcox, known as Boomer, needs to hire a horse trainer, and Sidney Teller from Texas seems to know what she's doing. Unfortunately her family have a poor reputation when it comes to horse care. Sidney is determined to prove herself different.
A working ranch in the Rockies still needs horses, plus they can sell some to dude ranches, so Boomer and Sidney go to adopt four mustangs from a BLM holding pen. They come back with four fine, but nervous, unbroken horses -- and a cheeky donkey. While there's plenty of work for the lady, Boomer and his mate Mac (another lady) from the military years have some apprehension about tracks in the uplands. They think drug runners and human traffickers may be using the back trails. A ranch runs on a skeleton staff, and the wranglers can't be everywhere.
I like that we feel tension almost from the start, yet the individuals demonstrate, and recognize, professionalism. Boomer has lost a leg and gets by fine with a prosthetic. There must be people like that all over. The PTSD is actually harder for him to cope with. Sidney loses something else -- the buckskin horse she loves and has taught tricks, Eli, is stolen. She vows to get him back, however rugged the country. She has a few ex-soldiers to help her.
This is an adult romance, full of growing trust, comradeship, and fellow feeling as the adventure progresses. Expect strong language and adult scenes. And no easy trails.
Vicki Tharp lives in Texas and has an imagination as big as the state. She creates big-hearted, fragile yet tough characters. And very real horses. For electrifying suspense and romance in a modern western, you can't go wrong with MUST LOVE HORSES.
SUMMARY
The dust hasn't settled on one woman's past, but amid the breathtaking hills and valleys of Wyoming's high country- and with the encouragement of one special man-her spirit won't be broken . . .
Sydney Teller is as determined as the wild mustangs she was raised to train. Her reckless parents destroyed their reputation in the business-and hers, by association-yet Sydney knows she can prove herself, if she's just given a chance. That where the Lazy S Ranch, and sexy Bryan "Boomer" Wilcox comes in . . .
Bryan risked life and limb on his tours in Iraq, and he knows damaged goods all too well when he sees them. Problem is, Sydney looks damn fine in a saddle and she's got moves that can't be learned. He doubted her at first, but now he wonders if they can navigate life's obstacle course together-and indulge their own animal instincts . . .
Sydney can't deny her attraction to Bryan, yet she's wary of his demons. But when foul play threatens the ranch, and their futures, Bryan gets a chance to rediscover the hero he's been all along-and Sydney gets to show she's got what it takes to tame the wildest impulses-in both man and beast . . .
Excerpt
After they'd spread a thick layer of shavings in the back of the stock trailer and hooked it to the truck, Boomer waited in the crook of the open driver's door. Sidney had wanted to change clothes before the drive down.

He glanced down at his jeans and army green T-shirt with "Marines" in big letters stenciled across his chest and a hole in the left armpit. It wasn't like the horses cared what they wore. Besides, it was a tiny armpit hole, and it was his favorite T-shirt.

The sun warmed his cheeks. His nerves buzzed, and his stump crawled with the niggling sensation of ants that made his skin feel a size too small. Boomer reached into the inside pocket of his jean jacket, pulled out a flask, and threw back a quick swig. The Glenmorangie went down smooth—a soothing trail down the back of his throat.

His nerves settled almost instantly. The ants died. His skin returned to normal size. The alcohol hadn't had time to hit his bloodstream. Placebo effect? Didn't matter. The how and why were unimportant.

He turned as he replaced the flask. Sidney stood two feet away with an expression he couldn't read—he didn't know her well enough. Had she seen him take a drink? He thumbed a wintergreen Lifesaver from his front pocket and slipped it into his mouth. He stifled the shudder. Lifesavers after whiskey. He'd almost rather lick a horny toad.

She held her hand out to him, not saying a word, but watching him the way his mother used to when she was waiting to catch him in a lie. He thumbed another mint from the roll and plopped it into her hand. If he was going to pretend innocence, he was going full monty, as his Brit brothers-in-arms back in Fallujah used to say.

She plopped the mint into her mouth, and he turned back to the truck.

"Not so fast." She had her hand held out again, one eyebrow raised.

If she wanted a sip from his flask, she was out of luck. That thing wasn't big enough to even last him the day. He reached into his front pocket and plunked the half-eaten roll of candy onto her palm.

She slipped them into her pocket and cleared her throat. Loudly. "Keys."

She wasn't asking.

He turned away. The whiskey had made the ants go away, but one swallow wasn't nearly enough to dull his irritation with her. "I can drive with the prosthetic."

"It isn't the prosthetic I'm worried about." She reached out, slid her hand into his jacket, pulled out the flask, and tossed it into the bed of the truck.

"What the hell?"

"Keys." Her tone flatlined.

"I'm not drunk."

"Didn't say you were."

"For the sake of argument, let's say I prefer to drive." Still the hand. Outstretched. The fingertips wiggling in a give-it-here gesture.

"One swig—"

"Keys." She stepped into his personal space. "Or I'll—"

"Or you'll what?" He fought the grin that wanted to take over his face. Her green eyes flashed somehow cold and hot at the same time. But damn, it was hard to take her seriously when she barely came up to his chest. "You going to tell my mommy on me? Or Mac?"

"I'm not five years old. I don't tattle on the other kids on the playground."

"Then what'll you do?"

She glanced down at his crotch pointedly. "I'll take the keys myself."

He laughed aloud at that. "I'd like to see you tr—"

As the words left his lips, he knew he was in deep, deep shit. He'd forgotten he had his regular leg on—it fit in the cowboy boot, but didn't have the spring effect the blade had. The effect that transferred his energy to the ground. The effect that gave him power. The effect that gave him speed.

The effect that prevented him from having his nuts kicked up into the back of his throat.

She was quick. Little-fairy-all-hopped-up-on-pixie-dust quick.

His hand came down to block.

He closed his eyes and braced for impact.

The blow never came.

He peaked out between his eyelids. What had he expected to see? That she'd up and disappeared? Isn't that what fairies did? But she was in front of him, one leg raised like the karate kid with her pointy-toe boot kissing distance from the boys.

He grunted with relief. Whiskey never tasted good when it came back up. He swallowed. "For such a little thing, you sure are violent."

"When I have to be."

He unclenched his jaws, and a slow smile spread across his face as he reached into his pocket for the keys. "Do you usually pull your punches?"

"No," she said. "But I also don't take advantage of the handicapped."

His hand stopped above hers. The tips of his ears heated. He didn't feel handicapped. He wasn't handicapped. In fact, he'd worked his ever-loving ass off in physical therapy to regain his mobility. He still worked out hard. Every. Single. Day.

"Don't vapor lock on me now." She snagged the keys from his fingers before he could change his mind. "I didn't mean the leg, Einstein. I meant the booze."

Was that supposed to make him feel better?

"Get in," she ordered.

He did, and for the first time in his life, he felt an odd kinship with Peter Pan. Did Tinker Bell give Peter Pan a rash of shit too?

She started the engine and headed down the long drive to the main road. The surge of adrenaline had burned up what little alcohol had made it into his system. His skin prickled as if he was developing a heat rash. He fiddled with the climate control knobs, switched the selector to vent, and buzzed his window down to let in the cool air.

He glanced behind him. The incline of the road had slid the flask to the tailgate. So close…

"Is that why you drink?"

"Because I'm Einstein?"

"Because of your leg."

"What do you know about it? About losing a leg. About living with a prosthetic?" He tried to keep from sounding defensive, but by the way she narrowed her eyes at him, he'd failed miserably.

She nodded. Not in agreement with anything he'd said, but as if she'd internalized something, accepted something. "Not a damn thing. That's why I'm asking."

He didn't owe her anything. But something in the way she'd asked sounded like she really wanted to know. Really wanted to understand. That she wasn't asking so she could pass judgment.

"It dulls," he said, in a rare moment of honesty, "the pain. Of now, then, what happened…and after."

When she didn't say anything, he continued.

"I don't drink because of the amputation or the phantom pains or the nightmares and flashbacks or the loss of my career or the stack of papers from the divorce lawyer. It isn't any one of those things."

She stared through the windshield as if granting him privacy.

"It's all of those things," she said as if she got it, got him.
---
What do you think about this review?
Comments
1 comment posted.
Re: Drama on the open range in this contemporary romance

This sounds SO good. I love the premise. Thanks.
(Kathleen Bylsma 10:43pm May 9)
Registered users may leave comments.
Log in or register now!