"Impressive crime writing from the land of the Amish"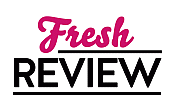 Reviewed by Clare O'Beara
Posted May 6, 2018

Fifth in a series called Stone Mill Amish Mystery follows Rachel Mast who, having left the Plain community to work and gain an MBA, has returned for a simpler world than the whirl of city life. In PLAIN CONFESSION we see that she has opened a B&B in Stone Mill, Pennsylvania. Her mother's been undergoing chemotherapy, and Rachel wants to be near.
Rachel goes to help when a man called Daniel Fisher is shot in a hunting accident. Many hands are needed for the funeral and meal. But her fiancé, the local police officer, arrives with some serious news. Daniel appears to have been murdered. Evan Parks has to make a full investigation now that the medical examiner has carried out his work. The November winds suddenly feel quite a bit colder.
The Amish often prefer to deal with one of their own than with outside law. Thus Rachel, in an intermediary position, translates both language and culture for the officers -- and of course for the reader. While she dresses in any way she pleases normally, for dealing with the bereaved family she dons skirts and simple garb; they will feel better about talking with her. A young teen cousin of Rachel's family, Mary Aaron, is experimenting with life -- and some feel Rachel may be a bad influence.
Every community has some folks who are a little odd, but are accepted. This Amish district has a young man who is probably on the Asperger spectrum, Moses Studer. He's the first man the police suspect. Rachel can't see Moses ever harming anyone, and what reason could there be? In her inquiries she meets some rather more complex characters, including a man with electric gates and twenty pit bulls. I enjoyed all the small touches of real life in this book. The way people smell, mushroom picking, who goes to the supermarket (for pickling spices, canning jars and baking goods, since you ask), and fittings for a bridal dress. A smokehouse with smoked, salted, and sugar-cured hams. I almost felt I was on the spot.
Having finished PLAIN CONFESSION by Emma Miller I sat for a while asking myself what this reminded me of; the answer that came was Jo Nesbo. Different country, not a police procedural, but Nesbo's books have similar qualities of realism, grit, and beauty despite tensions and violence. Emma Miller is very impressive. She deserves a wide readership equally as much as any major crime author.
SUMMARY
When Rachel Mast returned to Stone Mill, Pennsylvania, she unwittingly became a bridge between the closed Amish community and the Englisher police. Now, as she prepares for her wedding, she's drawn into an investigation that could end in a different ceremony—her funeral . . .
Rachel didn't know Daniel Fisher well, but it still comes as a shock when her fiancé, a state trooper, tells her that the young Amish man's death may not have been a hunting accident. The police believe he was murdered and they need Rachel's help telling the family. But when she does, they don't seem upset or even surprised. Even more unsettling, Daniel's brother-in-law confesses—while his mother begs Rachel to prove his innocence. But why would he give a false confession? Who is he trying to protect?
As Rachel's search for answers overshadows her wedding plans, rumors swirl that she might not show up at the altar—and that Daniel wasn't as upstanding as he seemed. While the list of people who wanted him dead grows, Rachel is caught in the killer's crosshairs, and if she's not careful, it may be more than her feet that turn cold . . .
---
What do you think about this review?
Comments
No comments posted.

Registered users may leave comments.
Log in or register now!