"Funny and compelling!"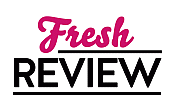 Reviewed by Danielle Dresser
Posted May 3, 2018

Claire Mackenzie thinks her husband Owen has planned her the perfect spa weekend to give her a break. A stay-at-home mom to an eight- month-old and recently moved to Connecticut from Chicago, Claire is looking forward to her solo getaway. Part way into her drive, she realizes she forgot her wallet and when Claire walks into her kitchen it's not her husband she sees, but her realtor wearing nothing but purple lingerie. Owen doesn't have an explanation; he was caught cheating, and Claire files for divorce as fast as she can.
Unable to move back to Chicago, Claire calls in reinforcements. Her best friend Antonia moves into Claire's house that now feels too big. Claire knows she has to keep it together for her son, but she just wants to stay inside and avoid the world. Unfortunate run-ins with her soon-to-be ex-husband, his new perfectly blonde girlfriend, and the judgemental housewives in her neighborhood rattle Claire's newfound solitude.
Luckily for Claire, Antonia is there to give her a much needed push. Slowly but surely, Claire begins to find her new way of life: co-parenting with Owen, starting to work again, and meeting new people. Even though things are starting to look up, that doesn't mean Claire doesn't have some missteps along the way. Will any of her "regrets" come back to haunt her?
REGRETS ONLY by Erin Duffy is an enjoyable read. Claire's story is one of growth and finding oneself. She had completely thrown herself into her marriage and motherhood and hadn't left any time for herself. When she's blindsided by her husband's infidelity, Claire realizes she has no idea who she is anymore. With the support of her lifelong best friend Antonia and a new friend, Lissy, Claire eventually comes out of her shell. It was interesting to see Claire go through almost every emotion while she comes to terms with her divorce. I have to say, Claire does do a lot of outlandish things, that I found to be extreme and incredibly unlikable. Additionally, a new love interest for Claire kind of comes out of nowhere, and felt forced, especially after all she is going through with her divorce. All of that being said, REGRETS ONLY is a compelling and funny novel, perfect for an easy summer read.
SUMMARY
From the author of Bond Girl and Lost Along the Way, comes a fiercely funny, insightful story of marriage, family, and the crooked path to figuring out who we really are.
Claire thought she had everything a woman was supposed to want—a loving husband, a newborn son, a beautiful home in the suburbs. Then she walks in on her husband canoodling with their realtor in their newly renovated kitchen, and in an instant, her perfect life comes crashing down.
With her marriage heading for divorce, Claire knows it's time to stop feeling sorry for herself. But how can she move on when she's still stuck in the orbit of her husband's world? For starters, she can get rid of her soon-to-be ex's possessions—including his prized, gigantic foosball table—by dumping them onto the curb… until complaints from the neighbors get the police involved. Now Claire is busy dodging the mean mommies at story hour and hiding from her ex-husband's girlfriend in the grocery store. But as Claire soon learns, suburbia still has a few surprises in store for her—surprises that will make her question her choices from the past, send her down an unexpected road to self-discovery, and maybe even lead to new love.
Desperate for a positive outlet to channel her frustrations, she turns to girlfriends Lissy and Antonia for help. Together they join forces to rebrand Lissy's local stationery store and turn it into a thriving business. But as Claire soon learns, suburbia still has a few surprises in store for her—surprises that will make her question her choices from the past, send her down an unexpected road to self-discovery, and maybe even new love.
Featuring a second coming-of-age story, Regrets Only deftly explores the subtle nuances of marriage, family, friendship, and what it means to be a woman today, while delighting readers as its unforgettable heroine acts on impulses we've all been guilty of having.
---
What do you think about this review?
Comments
No comments posted.

Registered users may leave comments.
Log in or register now!