"The thrilling start to a wonderful werwolf series!"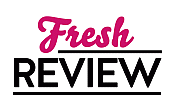 Reviewed by Kim Roller
Posted April 23, 2018

Romance Erotica Sensual | Romance Paranormal
Terry Spear writes with a very intense feel and makes you believe that the world of the werewolf shifters is real and they could face any of the dangers that happen to Bella in this book. Bella, a red wolf, becomes the obsession of the leader of her adoptive gray wolf pack, who makes it plain that she is his even though she doesn't want him. His obsession is so intense, Bella runs away and spends decades on the run as a lone werewolf taking care of herself. When Bella is kidnapped while in her wolf form and placed in the zoo, the man she's always wanted is sent to bring her back to the pack.
Devlyn has been in love with Bella as long as she has been in love with him, so when he's sent to bring her back to the pack, he gladly goes so that he can convince her to be his mate. Meanwhile, there is a pack of red wolves in the area, and someone has been killing human women trying to turn them into werewolves. Bella knows that the person killing them has to be given justice by another werewolf because they can't go to jail, so she sets out to find the killer so that he can be brought to justice. After, Devlyn rescues her from the hospital they work together to find the killer, along with staying below the radar of the police and zookeepers on the hunt for wolves. Along the way, they fall more deeply in love, which will cause problems with the leader of the gray wolf pack, who is still obsessed with Bella. Will Bella and Devlyn find a way to be together with so much danger keeping them apart? Can the different wolf packs survive in harmony, or will there be more violence?
HEART OF THE WOLF is the first book of the series of the same name and I look forward to reading the rest. I was also pleasantly surprised to get a bonus novella about Bella's twin sister Serena after finishing this newly reissued title. There was also a sneak peek of the different series based on the white wolves that Terry Spear is writing about also. I look forward to reading all of her Werewolf series in the future. They are definite must-reads on my list of series to complete.
SUMMARY
Danger, intrigue, and forbidden love in a wolf shifter world so compelling, you'll swear it's real life...
Bella, a female red werewolf, was adopted by a pack of gray wolves as a pup. Now grown up, the alpha of the pack tries to make her his mate against her will—Bella knows she has no choice but to run away.
She makes her way as a lone wolf until childhood friend, Devlyn, comes to bring her home. On their journey back, they get tangled in up in unimaginable danger and must apprehend a werewolf murderer while keeping their identity secret from humans. The chemistry between them sizzles like never before...but they both know if they mate, Devlyn will have to fight the pack's wicked alpha...and it's a fight to the death.
As a companion to Bella and Devlyn's story, this edition includes an exclusive, brand new novella that brings the story of the lupus garou family full circle.
---
What do you think about this review?
Comments
No comments posted.

Registered users may leave comments.
Log in or register now!