"Espionage and engineering in this thriller set around the Panama Canal."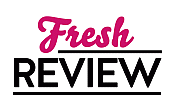 Reviewed by Clare O'Beara
Posted April 19, 2018

While Max Burns is still in Swiss boarding school, his English parents leave a high-society party in their helicopter after news arrives that their partner in the high finance world has been arrested for fraudulent dealings. The helicopter crashes. Later, in 2008, a plan for THE EXPANSION of the Panama Canal draws Max's attention as an engineer. While on paper it's a wonderful challenge, he soon notices drawbacks. And the world of dodgy financial dealings seems never far away.
The Canal is not wide enough for the giant container ships now shuttling back and forth to China, and (in reality as well as the fiction) a Chinese firm has been planning a joint new canal with Nicaragua which would be larger and would take much trade from Panama. If Panama expanded its link that would perhaps scupper the opposing plans, so I can see the validity of the move. Author Christoph Martin who has lived in Panama, explains that each ship's passage costs two hundred thousand dollars, cash down, providing the small country of Panama with two billion dollars a year. That's quite enough money to lure all kinds of dodgy dealers.
Naturally, the American Embassy is highly interested in anything concerning the canal. Especially the staff hopes an American firm will win the construction bid for expansion. Max Burns, answering his friend Godfredo Roco's request to join a local Panamanian bidding team as a geoengineer, arrives from grey England to a lush tropical paradise. Not long passes before he realises he's out of his depth. Dr. Alexandra Wong, a hydrologist on his team, isn't impressed by the parties with bikini-clad girls that occur regularly. The local ecologists want to preserve the wetlands and their natural freshwater from canal locks, so any proposal has to take nature into account, and then there are paleontologists awaiting excavations; an admirable level of detail is shown.
I was interested in the way the bidding process is described, and the double-dealing, industrial espionage, CIA involvement and violence that Swiss author Christoph Martin imagines might go on behind the scenes. His adventure is based on his life in Switzerland and in Panama, where he worked as a lawyer for a decade. Men and women with a lot to gain and everything to lose populate his increasingly dark novel THE EXPANSION. I recommend the read to any thriller fan who wants the real background behind the stories that make the headlines. This is an adult read with strong language but less violence than a James Bond film.
SUMMARY
In politics and big business, truth is a matter of opinion.
Straddling the storyworlds of Panama, Washington and London, The Expansion follows British-born geomatic engineer Max Burns, whose revolutionary water-saving system wins him the esteemed position of head engineer for one of the 21st century's most politically contested megaprojects: the expansion of the Panama Canal.
For Max it is a dream come true: not only is he able to work closely with construction giant and old high-school friend Godfredo Roco in one of the most beautiful tropical environments, but it's the kind of job Max has been working toward his entire career.
Yet in the arena of global trade and diplomacy, stakes are high, and when a senior official of the Panama Canal Administration is found dead, Max finds himself in the frame for sabotage and murder, and at the center of a web of political intrigue and betrayal that reaches far beyond the idyllic shores of Central America. The only person Max can trust is his new-found love, Karis Deen, a scientist with the Smithsonian Tropical Research Institute. Except Karis herself holds a secret that could not only destroy Max, but could change the entire balance of world power.
---
What do you think about this review?
Comments
No comments posted.

Registered users may leave comments.
Log in or register now!