"The Music of the Deep is a book that has enriched my life for the better."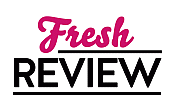 Reviewed by Magdalena Johansson
Posted April 12, 2018

Suspense | Thriller Paranormal - Supernatural | Romance Suspense
THE MUSIC OF THE DEEP is the kind of book that I felt hooked me right from the very first page. If I could, I would read non-stop until I finished the book, alas I started late in the evening and then had to sleep. I wish more books were like this, captivating and beautifully written.
Alexandra Turner has fled all over the country to settle in a little coastal town on Puget Sound. An article in a newspaper made her leave her abusive husband, and her job to travel all the way to the little town that is said to be the most haunted town in Washington. Alexandra herself is haunted by memories, and as the story progresses, we learn more about her life growing up and the years she suffered both physical and psychological abuse in a marriage she couldn't leave. We also get to know the women she befriends in the little town who like Alexandra have been through a lot in their lives. Alexandra can't really settle down, part of her is always on edge, and soon she starts to wonder if the house she is living in is really haunted, or could it be that there is someone that wants to harm her?
One thing that really made me pleased about THE MUSIC OF THE DEEP was how well Elizabeth Hall explained the reasons for a woman to stay in an abusive relationship. I have always thought "why don't you just leave?," but this book really opened my eyes to the threats that a woman faces, not only to her own life but to the ones around her. There is a really chilling moment when Alexandra remembers sitting in the car with her husband, and he calmly threatens someone close to her if she leaves. All she had to hope for is one day he would die, and she would be free. However, then something turns her world upside down, and she packs everything she needs and just leaves.
THE MUSIC OF THE DEEP is a book that engrossed me; it also made me sad and angry while I read about the life of Alexandra and the other women in the little town. It's a book that doesn't give you all the answers at the end of the book, just like life never gives you all the answers. However, it's a book that has enriched my life for the better.
SUMMARY
Fleeing an abusive marriage and tormented by her past, Alexandra Turner finds solace in a small coastal town on Puget Sound and a job with a local marine biologist studying orcas.
After befriending a group of locals, Alex learns that she has moved to a place that has a reputation of being the "most haunted town in Washington." Such superstitions would be easy to dismiss…if Alex wasn't already on edge.
Haunted by shreds of memories of her days with her husband, Alex can't keep from looking over her shoulder. As unexplained sounds and scents accumulate and unnerving forces seem to take hold, Alex is beginning to believe that she's not escaping her ghosts, after all. In fact, she might finally be inviting them in.
---
What do you think about this review?
Comments
No comments posted.

Registered users may leave comments.
Log in or register now!