"A swoon-worthy suspenseful romance!"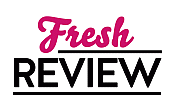 Reviewed by Patti Loveday
Posted April 6, 2018

CONTRACTED DEFENSE by Piper J. Drake is third book in the Safeguard series. I enjoyed reading the first two books in this series and when I saw this one I knew I had to read it. While this is the third book it can easily be read as a standalone novel.
The story is fast-paced from the very beginning and continues that way until the very end. Victoria and Adam are both Safeguard Agents. When they meet they cannot deny their attraction for each other and have a one night stand. The next morning all the drama and tension builds as they discover they are now working partners. I did find this to be expected and typical for a novel such as this. However, despite the obvious beginning you soon will discover a story that is full of action, mystery, steamy romance, and unexpected suspense.
Victoria is newly divorced. She is not so easy with giving away her heart and letting anyone in. A creature of habit who has a hard time delegating, always wanting to be in control, and very organized. She has a hard time trusting anyone regardless of who they are. Adam is easy going with a laid-back personality. He was honorably discharged from the United States Marines. The characters are well established and there is an interesting ground story. Even the secondary characters are well thought out and mesh lovely with the story. The background is detailed and works perfectly with the overall story line. Drake took a typical romantic suspense story and created a world that is unlike any other. A great read that I highly recommend. I cannot wait for the next book in this series.
SUMMARY
Time is running out and the enemy is at the gate.
Adam Hicks may be the rookie at Safeguard, but he's no novice in the field. Retired from active duty after multiple tours and back fresh from a brief rest in New Zealand, he's itching to return to action. But the challenge he hoped for arrives in an unexpected form: his sexy yet stern new partner.
The last thing Victoria Ash wants is to work with the new guy—especially one as gorgeous as Adam. His relaxed attitude about their first "easy" assignment together—setting up a private home defense network for a reclusive client—doesn't impress her. Easy usually means trouble. She's proved right when Adam discovers that the multiple incursions on the physical and cyber security systems aren't just glitches. They're under attack…and there's a traitor in their midst.
As tension mounts, so does the attraction between Victoria and Adam. They must protect their client and the research he's desperately trying to keep secret. Working together, they have to find the mole before their defense measures, in the fortress and online, are compromised and the deadly secrets they've sworn to protect are revealed.
---
What do you think about this review?
Comments
No comments posted.

Registered users may leave comments.
Log in or register now!