"They must find the final key to the lost Templar treasure before they are killed!"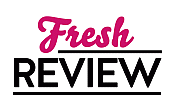 Reviewed by Shellie Surles
Posted April 6, 2018

David Mallory and Robin Jessup have been following clues to find the lost Templar treasure for two books. Each time they get close the Dominican Order gets in their way and does their best to kill them. Thankfully Mallory and Jessup have been able to avoid the death that seems to be following them very closely.
The Dominican Order has resources and people willing to do anything and kill anyone one to gain the Templar treasure for themselves. They are deadly, leaving a trail of bodies in their wake. Nothing and no one is safe.
In the same standard of THE DA VINCI CODE, James Becker writes a history filled storyline searching for treasures we love to imagine are real. The chemistry between Jessup and Mallory develops even more through this well written story line. They grow even closer and work together using each others strengths.
THE TEMPLAR BROTHERHOOD leads you on a trail of excitement through beautiful locations with a historical twist that will keep you interested to discover the ending.
SUMMARY
James Becker, New York Times bestselling author of The Templar Archive, returns with a breakneck thriller whisking readers into the shadowy secret chambers of the Knights Templar.
Having barely escaping the crosshairs of a deadly cult, Robin Jessop and David Mallory crisscross Europe, seeking to unlock the truth behind a conspiracy unresolved for seven hundred years—the mystery of what has given the enigmatic Templars their unwavering power.
Infiltrating the group's vast archives, Jessop and Mallory make a startling find. An ancient Templar passport hints at a sacred mission: the transportation of a priceless treasure, an artifact of incomprehensible value. Delving through centuries of clues and deception, the two come face-to-face with a secret that could shake Christendom to its core—and cost their own lives along the way.
---
What do you think about this review?
Comments
No comments posted.

Registered users may leave comments.
Log in or register now!