"Can you gain your independence when your parents are strict?"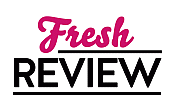 Reviewed by Patti Loveday
Posted April 5, 2018

AMERICAN PANDA by Gloria Chao is a young adult romance novel with nonstop humor. A novel that will take you on a roller coaster ride of emotions that might leave you in tears. When your family only wants the best for you, sometimes it is not always what is best for you. Mei's parents want her to become a doctor, but she has other things in mind that involve her love of dancing. The clash of a parent-child relationship in AMERICAN PANDA could bring tears. Mei loves her mother, respects her culture, and loves her family but she secretly yearns for her independence.
Chao writes a story that is loving and caring all while allowing you to see an up-close side of Mei. She is a college freshman at MIT which is a unique backdrop for a young adult novel showing what it truly is like when you are stuck between two worlds. A world with your family and friends you have known your whole life is your safe place. College is another world that is full of adventure and the unknown. The perfect place for someone seeking independence.
AMERICAN PANDA lovingly deals with the touchy subjects that many young adults face today. The unknowns of the world and the expectations of their family. Who wins in the end? Is there even a winner? Mei does not want to be defined by her family or her Taiwanese culture. This story is an eyeopener for those who do not have to deal with not blending into a society that is full of opinions.
A lovely story about family, identity, and navigating through a culture that is strict but not as strict as your parents. AMERICAN PANDA is a story that many can relate to in some way or another. A story that is sure to stay with you long after you finish reading.
SUMMARY
At seventeen, Mei should be in high school, but skipping fourth grade was part of her parents' master plan. Now a freshman at MIT, she is on track to fulfill the rest of this predetermined future: become a doctor, marry a preapproved Taiwanese Ivy Leaguer, produce a litter of babies.
With everything her parents have sacrificed to make her cushy life a reality, Mei can't bring herself to tell them the truth—that she (1) hates germs, (2) falls asleep in biology lectures, and (3) has a crush on her classmate Darren Takahashi, who is decidedly not Taiwanese.
But when Mei reconnects with her brother, Xing, who is estranged from the family for dating the wrong woman, Mei starts to wonder if all the secrets are truly worth it. Can she find a way to be herself, whoever that is, before her web of lies unravels?
From debut author Gloria Chao comes a hilarious, heartfelt tale of how unlike the panda, life isn't always so black and white.
---
What do you think about this review?
Comments
No comments posted.

Registered users may leave comments.
Log in or register now!