"Engrossing and thrilling to read!"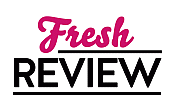 Reviewed by Magdalena Johansson
Posted April 5, 2018

For some reason I have a deep love for books set in the American South. So, when I saw this book, a crime novel set in Savannah, Georgia I just knew I had to read it. So, I was overjoyed when I got the chance to read the book.
THE ECHO KILLING is the story of a young woman, Harper McClain, who discovers that her mother's murder fifteen years ago has been echoed when Harper, in her job as a crime reporter, is covering a murder scene. For Harper, this murder brings back memories of the day she came home from school and found her mother brutally murdered. Could the murderer be back? But, why fifteen years later? Is there some connection between Harper's mother and the murdered woman? Harper can't let this go and, despite the risk of losing both her job and alienating the ones close to her, she is hell-bent on solving this murder.
Thank God this is book one in a series because I found this book to be very engrossing and I'm thrilled to know that Harper McClain will return in more books. I came to like Harper a lot, despite her making some decisions that I mentally shook my head at. Her obsession led her to do things that, well morally didn't feel right. However, taking into account her life after finding her mother murdered, well, it would be hard for anyone. I quite liked her situation, her connection with the police officer that helped her the day her mother was murdered and who continued to be a part of her life as she grew up. This connection and her job making it easier to try to get more info about both the new murder and the murder of her mother, but it could also make her the killers new target...
THE ECHO KILLING by Christi Daugherty is a book that made me wish that I had book two ready to read. Loved the ending, heartbreaking, but oh so good and I can't wait to see what Harper will do next.
SUMMARY
When a murder echoing a fifteen-year-old cold case rocks the Southern town of Savannah, crime reporter Harper McClain risks everything to find the identity of this calculated killer. A city of antebellum architecture, picturesque parks, and cobblestone streets, Savannah moves at a graceful pace. But for Harper McClain, the timeless beauty and culture that distinguishes her home's Southern heritage vanishes during the dark and dangerous nights. She wouldn't have it any other way. Not even finding her mother brutally murdered in their home when she was twelve has made her love Savannah any less.
Her mother's killer was never found, and that unsolved murder left Harper with an obsession that drove her to become one of the best crime reporters in the state of Georgia. She spends her nights with the police, searching for criminals. Her latest investigation takes her to the scene of a homicide where the details are hauntingly familiar: a young girl being led from the scene by a detective, a female victim naked and stabbed multiple times in the kitchen, and no traces of any evidence pointing towards a suspect.
Harper has seen all of this before in her own life. The similarities between the murder of Marie Whitney and her own mother's death lead her to believe they're both victims of the same killer. At last, she has the chance to find the murderer who's eluded justice for fifteen years and make sure another little girl isn't forever haunted by a senseless act of violence—even if it puts Harper in the killer's cross-hairs…
---
What do you think about this review?
Comments
No comments posted.

Registered users may leave comments.
Log in or register now!