"A fun and fresh novel exploring the highs and lows of pregnancy!"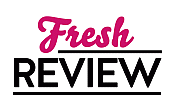 Reviewed by Danielle Dresser
Posted April 4, 2018

Pregnancy is different for everyone, especially three women living in L.A. whose lives all intersect when each of them is expecting! Nathalie Kneller has a great life: fulfilling job as a high school teacher, supportive husband, and now, after years of trying, she is pregnant. She has the perfect plan to announce her pregnancy over Thanksgiving dinner to her family, but her younger sister Lyndi thwarts this by throwing up into her beautiful cornucopia... because guess what? Lyndi is pregnant, too!
Lyndi, always the free spirit, hasn't been to a doctor, nor has she told anyone else in her life about her pregnancy. Her roommate is the father, and she's not quite sure that he wants to be anything more than a good friend. Additionally, her job at a flower delivery startup sometimes requires her to ride her bike through busy L.A. traffic and onto bustling production sets. Every week, Lyndi delivers a beautiful bouquet to the hottest teen drama's makeup artist, who is the girlfriend of a notorious playboy rock star...
Sophia Nunez is thrilled with her life. Her seventeen-year-old daughter, Maisey, is getting ready to graduate, and while Sophia is excited to see her grow up (after having Maisey when she was only nineteen), she is also ready to have more free time to expand her makeup business and spend time with her too hot to handle rocker boyfriend. When she realizes that just as her first kid is about to leave for college, she's actually pregnant with number two, Sophia is surprised that her boyfriend is seemingly excited about becoming a father...
What a fun and fresh novel exploring the highs and lows of pregnancy! THE BABY PLAN by Kate Rorick is an insightful yet hilarious book that shows no pregnancy is alike, and yet everyone has the same endgame. Nathalie, Lyndi, and Sophia each have their own distinct storylines that intersect in interesting ways and doesn't feel forced. From overbearing stepmothers to flaky friends, THE BABY PLAN puts these characters through the emotional ringer, not to mention the body changes and crazed hormones that go along with pregnancy. Over the course of the novel, you're able to see each woman not only learn what they are capable of but also grow, physically and mentally, into their impending motherhood. There are times when everyone, both the lead and side characters, does things that aren't particularly likable, and that took away a little from the overall story. That being said, this was a witty and relatable women's fiction novel!
SUMMARY
In Kate Rorick's first adult fiction novel, we enter the wild, bewildering world of modern pregnancies. You'll laugh, you'll cry, you'll shake your head as you wonder where everyone's sanity went...
Meet the mothers…
Nathalie Kneller: Nathalie's plan: to announce her pregnancy now that she's finally made it past twelve weeks! But just as she's about to deliver (so to speak) the big news to her family, her scene-stealing sister barfs all over the Thanksgiving centerpiece. Yup, Lyndi's pregnant too, swiping the spotlight once more…
Lyndi Kneller: Lyndi's plan: finally get her life together! She's got a new apartment, new promotion, new boyfriend. What she didn't count on—a new baby! She can barely afford her rent, much less a state-of-the-art stroller…
Sophia Nunez: Sophia's plan: Once she gets her daughter Maisey off to college, she'll finally be able to enjoy life as make-up artist to one of Hollywood's biggest stars, and girlfriend to one of rock's hottest musicians. But after 18 years she discovers the stork is once again on its way…
Now these women are about to jump headlong into the world of modern day pregnancy. It's a world of over the top gender reveal parties (with tacky cakes and fireworks); where every morsel you eat is scrutinized and discussed; where baby names are crowd-sourced and sonograms are Facebook-shared. And where nothing goes as planned...
---
What do you think about this review?
Comments
1 comment posted.
Re: A fun and fresh novel exploring the highs and lows of pregnancy!

Great article, much obliged for assembling this! This is clearly one extraordinary post. A debt of gratitude is in order for the important data and bits of knowledge you have so given here. California Bioenergy Anti Aging Cream For Men
(Jack Statham 6:15pm July 15)
Registered users may leave comments.
Log in or register now!