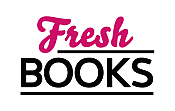 Yule Tidings -- Great Reads for December!
"Bird watching, classic cars, and murder... Oh my!"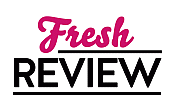 Reviewed by Clare O'Beara
Posted March 10, 2018

Fifth in the Bird Lover's Mystery series, CHICKADEE CHICKADEE BANG BANG is a cozy mystery that brings readers to Birds and Bees, the bird watching supply store in western North Carolina. Proprietor Amy Simms, who we met in Die Die Birdie, is leading a birdwatching tour, focusing on the native chickadee singing in town, but everyone is distracted by the big annual classic car festival being held nearby the trail.
We are introduced to many of Amy's friends, family, and business partners. Also the cars! If you care about the difference between a Chevy Impala and a Chrysler 300B, you'll feel right at home. One of the classic cars, a rare '56 El Morocco, owned by Chick Sherman, assumes a greater significance when it is involved in an accident and a sudden death follows. In addition to the murder involving Chick's car, there are also a set of original Audubon bird prints missing from his collection that Amy is very interested in recovering. So don't expect to pick up too many birdwatching tips, but you may pick up some amateur sleuthing skills! Roland Ibarra also makes an appearance as a falconer, adding another feathered dimension.
If you enjoyed the other books in the series by J.R. Ripley you'll want to pick up this installment. I recommend it mainly to anyone who'd like to read a cozy set in small-town North Carolina and won't mind a lot of information about classic cars. You don't need to have read the earlier books, but because of an expanding cast list, it may be better if you have. CHICKADEE CHICKADEE BANG BANG will be followed by How The Finch Stole Christmas, so we certainly need to give the author marks for original and fun, birdy titles.
SUMMARY
Ruby Lake, North Carolina, might be the perfect place to go birdwatching during autumn, but it's also a habitat for murder . . .
As Birds & Bees owner Amy Simms guides a halfhearted birding group around Ruby Lake, rumors soon start flying about the annual Fall Festival's classic car and tractor show. Local eccentric Chick Sherman-boasting the hottest ride in town-has ruffled feathers by mysteriously entering the contest, and curious Amy hatches a plan to sneak a glimpse at the phantom automobile before the big event kicks off . . .
But competition turns deadly when Amy finally spots the sleek '56 El Morocco-and it's on top of Chick's very dead body. With her neighbor and business partner framed as the murderer and priceless Audubon prints suddenly missing from Chick's home, only Amy can identify the telltale markings of a killer before another hapless victim is plucked from the flock . . .
---
What do you think about this review?
Comments
No comments posted.

Registered users may leave comments.
Log in or register now!