"Bootleggers, jazz, murder, and a lost heiress..."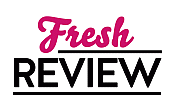 Reviewed by Magdalena Johansson
Posted March 9, 2018

DEAD MAN'S BLUES stunning cover and intriguing blurb made me eager to read the book. I have not read THE AXEMAN, the first book in this series, but that didn't concern me much since I'm used to reading books out of order. And I am pleased to say that it didn't matter that I hadn't read the first book since the story was very easy to get into.
The story in DEAD MAN'S BLUES takes place almost 10 years after the story in THE AXEMAN. Michael Talbot and Ida Davis are back, still working for the Pinkertons, but now in Chicago instead of New Orleans. A distraught woman contacts them to find her missing daughter and they take on the case, despite that most people seem to want them to not search for the girl. At the same time, a gangster is found mutilated in an alley and crime scene photographer Jacob Russo takes an interest in the case. Arriving in Chicago is Dante Sanfelippo rum-rummer and fixer. He has been called back to Chicago from New York by Al Capone who wants him to investigate a case of poisoning that could lead back to a traitor among Al's men. These three separate cases seem to have no links between them, but as the story progress is clear that there is something that connects them...
I was thrilled to read a book set in the 20s, one of my favorite periods to read about. And, to have Louie Armstrong and Al Capone making cameo appearances was fabulous. Bootleggers, jazz, murder, and a lost heiress are just the right things to make me interested in a book. I was drawn into the story right from the start. One thing I especially liked was that it was so easy to get into the story, despite it being a sequel. The best part of the book is when it's all starting to come together, all three cases which seemed to have no connection to each other. But, suddenly the different storylines start to intertwine. This book made me eager to read the first book, to get to know Michael and Ida from the beginning. At the same time, I can't wait for the next book which will be set in New York to be published.
DEAD MAN'S BLUES is a book that will thrill people that love to read books set in the 20s or any reader that loves a good historical mystery book.
SUMMARY
Set in Chicago in 1928 and featuring Pinkerton detectives, a murdered heiress, shadowy gangsters—and even Louis Armstrong—this is the bluesy, atmospheric sequel to the award-winning The Axeman.
Chicago, 1928. In the stifling summer heat three disturbing events take place. A clique of city leaders is poisoned in a fancy hotel. A white gangster is found mutilated in an alleyway in the Blackbelt. And a famous heiress vanishes without a trace.
Pinkerton detectives Michael Talbot and Ida Davis are hired to find the missing heiress by the girl's troubled mother. But it proves harder than expected to find a face that is known across the city, and Ida must elicit the help of her friend Louis Armstrong.
While the police take little interest in the Blackbelt murder, Jacob Russo—crime scene photographer—can't get the dead man's image out of his head, and so he embarks on his own investigation.
And Dante Sanfelippo—rum-runner and fixer—is back in Chicago on the orders of Al Capone, who suspects there's a traitor in the ranks and wants Dante to investigate. But Dante is struggling with his own problems, as he is forced to return to the city he thought he'd never see again . . .
As the three parties edge closer to the truth, their paths cross and their lives are threatened. But will any of them find the answers they need in the capital of jazz, fast liquor, and corruption?
---
What do you think about this review?
Comments
No comments posted.

Registered users may leave comments.
Log in or register now!