"A collection of short stories that makes it hard not to read just one more."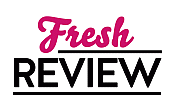 Reviewed by Patti Loveday
Posted March 9, 2018

Mystery | Novella / Short Story | Mystery Anthology
NOT SAFE AFTER DARK: AND OTHER STORIES is a collection of short stories and novellas by ghostwriter Peter Robinson. There is something perfect about a collection of short stories for this time of year. You can read one story or multiple stories and not have to worry about staying up all night to find out what happens. I enjoyed indulging in one more story before getting back to my chores and long to do list.
The stories in NOT SAFE AFTER DARK are tightly plotted with intriguing twists and turns along the way. The endings are remarkably done with creative reveals and a few unexpected surprises. The stories are set in different time periods throughout history, everything from World War I to World War II and both in Canada and England. You will find action, drama, romance, suspense, and mystery all wrapped up within the short stories that lie within this amazing book.
The long list of characters is remarkable even though the stories may be short. They have interesting backstories and are well developed. Some you may love more than others, but all of them make for an enjoyable read. The settings are picturesque and help to set the tone of the story meshing perfectly with the different plots of each story.
If you are not sure what to read next, this is the book for you. There is a little bit of everything making it hard to pick which one to read first. The perfect gift for someone who is undecided on what they should read. Overall, I highly enjoyed reading NOT SAFE AFTER DARK and look forward to read the next collection in this series.
SUMMARY
From the New York Times bestselling author of Sleeping in the Ground comes this brilliantly nuanced short story collection of twenty stories—most never before published in the US, and one of them an Edgar winner—which also features three Inspector Banks tales.
Peter Robinson pens thrilling tales rich with keen observations, pitch perfect dialogue, and shocking plot twists that have fascinated readers all over the world and made him one of the greatest suspense novelists alive. His acclaimed novels featuring Detective Inspector Alan Banks rank among the most celebrated police procedural series in modern fiction. In Not Safe After Dark and Other Stories, Robinson showcases once again his extraordinary talents with a collection of twenty stories, including three featuring Inspector Banks.

In "Going Back", Inspector Banks' trip to celebrate his parents' Golden Anniversary reveals how evil can wear many disguises. In the Edgar Award-winning "Missing in Action", the disappearance of a young boy in the early days of WWII sparks a mob mentality with chilling results. "Innocence" captures the desperate plight of a man trapped by a set of coincidences that derail his life and lead him down a path he was destined to travel. The title story, Not Safe After Dark, is an exhilarating tale with a sudden conclusion that will leave readers' hearts pounding.
Not Safe After Dark and Other Stories deftly explores the darkest edges of humanity in which everyday people must commit desperate acts as they face fear, temptation, and impulses too irresistible to control.
---
What do you think about this review?
Comments
No comments posted.

Registered users may leave comments.
Log in or register now!