"The dragons seek a Templar object with great power"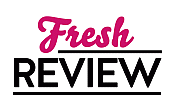 Reviewed by Leanne Davis
Posted March 7, 2018

Romance Historical | Romance Paranormal
The MacAlasdair clan is tired of battling England for Scottish independence. Erik MacAlasdair is mentally, physically, and emotionally exhausted from the time he has spent battling English forces. It is becoming harder to control his ability to transform and he is starting to see the opposing troops as prey. His father sends him on an expedition to find an object which could sway the tide in the battle with the English.
The legends refer to an island in the ocean west of Europe where the object is stored. Erik will travel to France to learn about the object from his sister-in-law. France is battling an infestation of the plague which has decimated its population and left him with very few ships whose captains are willing to make the journey to an unknown destination.
Erik is told about the Hawk, a ship whose captain is a woman who might be willing to take on the task. When he finds the ship, he discovers the captain is a woman he once knew.
Toinette is surprised to see Erik and has to carefully consider his request since they will be sailing in waters that exist on none of their charts. Toinette was the child of a mortal woman and a dragon who disappeared from his child's life. As a young girl she found her way to Scotland to learn more about her dragon side. Just as she and Erik were ready to move their relationship to a deeper level than friends, Toinette was sent out into the world by Erik's father.
Toinette and Erik keep their relationship friendly until they find themselves stranded on the island to which they are led. What they find on the island will lead them and the men on the ship into extremely dangerous circumstances. There is a power on the island that controls their ability to leave the island. The power that exists has wrought terrible changes to the plant life and some of the creatures on the island.
Toinette and Erik will have to expose their secret life as dragons to save the men and themselves from the danger. They will search out the source of the power. What they discover is so dark and corrupting that they realize that they will not be able to control it but will have to seek some way to destroy it.
HIGHLAND DRAGON MASTER is the third in the Dawn of the Highland Dragon series and Isabel Cooper has made each one unique. Fans of Ms. Cooper will not want to miss this book. Erik and Toinette have a history that adds to the richness of the relationship between the two of them. The mysteries of the artifact are surprising in their revelations and very much in keeping with the magical content incorporated in the series.
SUMMARY
He swore to protect Scotland to his last breath
But when terror rules the seas, he'll have to make a choice:
Give everything he has for independence, or trust in the dragon who rules his heart.
The war for Scottish independence rages on, but it's only a matter of time before England is victorious. Exhausted and battle-weary, Highland dragon Erik MacAlasdair will face unknown seas to seek the Templar stronghold and claim a power so great it could free his beloved homeland forever.
If only that kind of power didn't come with such a terrible price.
Daughter of a mortal woman and an ancient dragon, Toinette has never forgotten the proud Scot who once stole her young heart—she'll gladly fight at his side. But when dark forces leave them stranded on a cursed island, it will take everything they have to defy their fate...and trust the passion that burns within the heart of every dragon.
---
What do you think about this review?
Comments
No comments posted.

Registered users may leave comments.
Log in or register now!